Ameris Bank Amphitheatre at Encore Park | Alpharetta, Georgia
Weezer will headline a legendary concert filled with some of the most awesome acts to ever exist at the Ameris Bank Amphitheatre on Sunday, June 25, 2023, as part of their "Indie Rock Roadtrip" tour. To get the crowd super amped, they have invited special guests Future Islands and Joyce Manor. Together, they will create an indie rock supergroup that will electrify the city. Don't miss out on the action; get your tickets now. To purchase tickets, simply click the "Get Tickets" button and follow the on-screen instructions.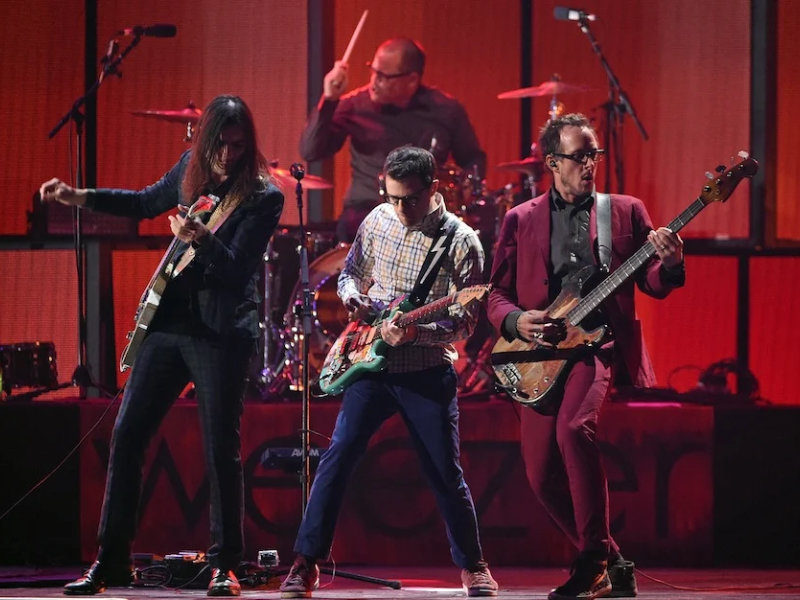 Never before has there been an act like Weezer. Their awesome, one-of-a-kind style has left audiences stunned show after show with no signs of stopping. They started out in 1992, and their extraordinary originality stems from the geekiness that permeates every aspect of their music, making listeners feel all kinds of ways. This has all resulted in over 35 million albums being sold globally, including over 10 million in the United States.
Now they bring us their "Indie Rock Roadtrip," which is going to be a roller coaster ride of incredible fan favorites and deep cuts that will have every single fan jumping from the start of the concert all the way to the end. Expect to be rocked right down to your core and create memories that will last a lifetime.
You're probably like us and can't wait to get your hands on tickets for what promises to be the best concert you'll see all year. Don't worry, because your bases are covered by us. Right now is the best time to get tickets before they sell out. If you click the "Get Tickets" button and go through the brief, easy procedure, you will have your tickets in no time.