Ameris Bank Amphitheatre | Alpharetta, Georgia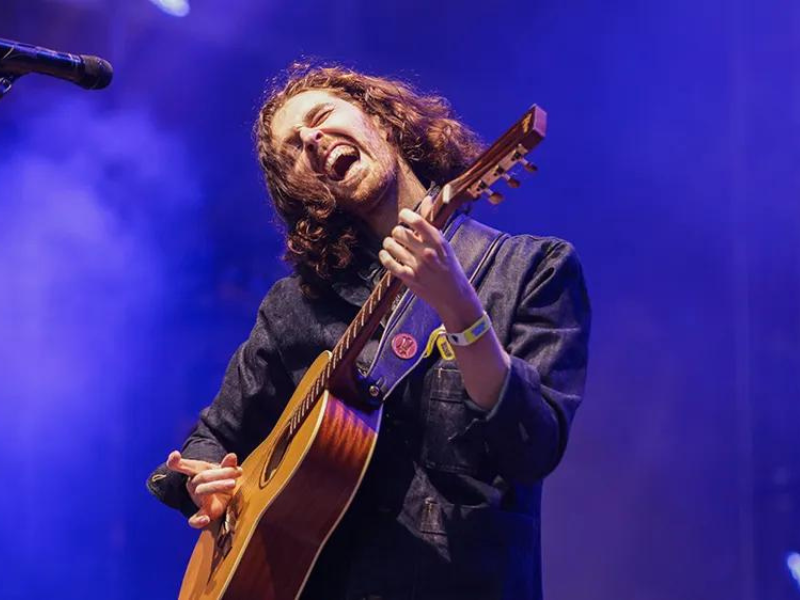 Hozier just unveiled his third studio album, and it's the most expansive sonic masterpiece he has ever done. "Unreal Unearth" not only has a distinct sound, it also includes references to literary tropes and mythical pieces such as Dante's Inferno.
Paired with the release of the album is the announcement that the award-winning singer is going on a North American tour. It's a large production, and he's going to be hitting some of the biggest venues in the nation, including a long-awaited stop in Alpharetta, Georgia. Catch him in a live performance at the Ameris Bank Amphitheatre on Friday, the 6th of October, 2023. The talented Madison Cunningham will open the show.
Prepare for the Unreal Unearth Tour - it's going to be a mind-blowing audio-visual experience that you cannot miss! Tickets are on sale right now, and they're selling fast. If you want to see Hozier live in Ameris Bank, you need to secure your tickets right now! Click 'GET TICKETS' now!
Hozier's "Unreal Unearth" took fans by surprise with its new sound. It's a daring move by Hozier, but it has proven to be a successful one. The literary tropes entwined within the album's lyrics are some of the best he's ever written. The album is loosely based on Dante's Inferno, which is all about the nine circles of hell. "I think this is something that's interesting and compelling about Dante's depiction of Hell," Hozier said in an interview with ABC News. "Yes, there's fire, but to him, the deepest trench of Hell is the coldest place in existence. So it's nice to subvert that, also, and play with our collective ideas of what Hell might look like."
At the first listen, it's evident that the album has a collection of musical instruments and distinct sounds that might prove to be difficult when performed live. However, Hozier said that he is confident in his team and that they will definitely give justice to the album. We're sure Hozier is going to be dazzling at his live shows! See for yourself when he comes to Georgia!
The announcement of the Unreal Unearth Tour has had fans reeling with excitement. The tour is Hozier's first-ever since the pandemic, and people can't wait to finally see him in a live show again. Hozier shared with Billboard that he has three things most excited about: an expanded show (and setlist), celebrating his heritage, and his talented opening act Madison Cunningham.
Madison Cunningham is one of the industry's rising talents. The Rolling Stones described her as "a new spin on West Coast folk-rock, with classical tendencies, electric guitars, jazz-school chord changes and alt-rock strut all living under the same roof." Some of her best songs are "Song In My Head," "Life According to Raechel," and "Pin it Down." When she and Hozier takes center stage, it's no doubt that they're going to light up the venue unlike anyone else.
Catch Hozier's Unreal Unearth Tour with Madison Cunningham at the Ameris Bank Amphitheatre! This new revelation from Hozier is simply unmissable. Go ahead and secure your spots to the show as soon as you can by clicking 'GET TICKETS'!