Ameris Bank Amphitheatre at Encore Park | Alpharetta, Georgia
Foreigner, one of the world's best-selling bands of all time, and the band Loverboy, come to Ameris Bank Amphitheatre on Thursday, July 6th, 2023. The band Foreigner is made up of a mix of British and American musicians perform, on tour, with an equally impressive band, Loverboy. Together, Legendary Foreigner and Loverboy have embarked on the farewell tour, that will start in 2023 and end in 2024. Foreigner, with sales of more than 80 million records, and Loverboy, a Canadian band, debuted in 1979, equally as impressive, with their first album release in 1980, has sold millions of records worldwide.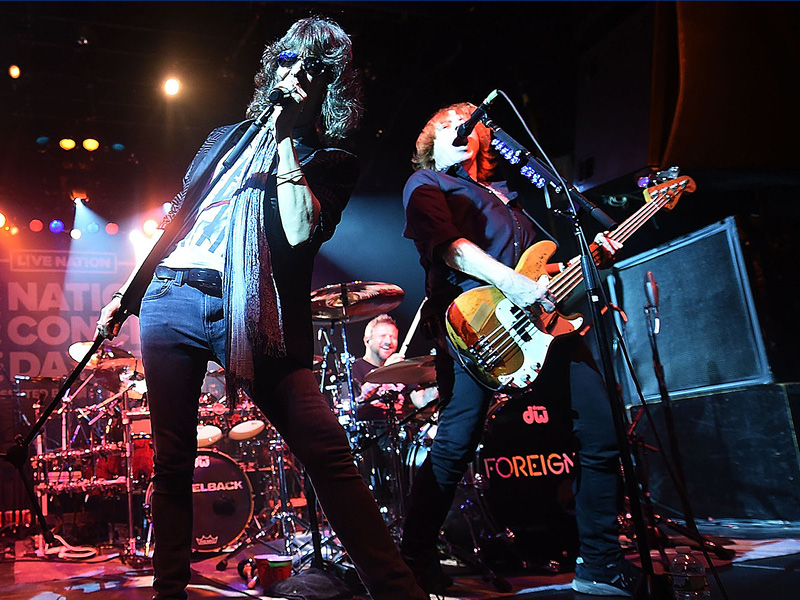 Few bands have worn their origins on their sleeves quite the way Foreigner has, consisting of both British and American musicians, hence the bands' name, they were originally formed in New York City in 1976. The band's debut album, Foreigner, was released in March 1977, and was a hit from the start. The five-time platinum and top-5-charting debut album started the band on a trend that would lead them to 10 multi-platinum albums and 16 Top 30 hits, Foreigner is universally hailed as one of the most popular rock acts in the world.
They are responsible for some of rock and roll's most enduring anthems, and still rock the charts more than 40 years on, with massive airplay and continued radio interest. Foreigner features strongly in every category in Billboard's "Greatest of All Time" listing. Foreigner is one of the world's best-selling bands of all time, with worldwide sales of more than 80 million records.
Loverboy is a Canadian rock band, formed in 1979 in Calgary, Alberta. The group made its live debut on November 19, 1979, and released their first album is 1980. After all this time, they are still heard playing on Classic Rock and Classic Hit radio shows. Throughout the 1980s, Loverboy accumulated numerous hit songs in Canada and the United States. On November 2022, the band announced that they would be embarking on their farewell tour, which is set to begin in 2023 and conclude in 2024