Ameris Bank Amphitheatre | Alpharetta, Georgia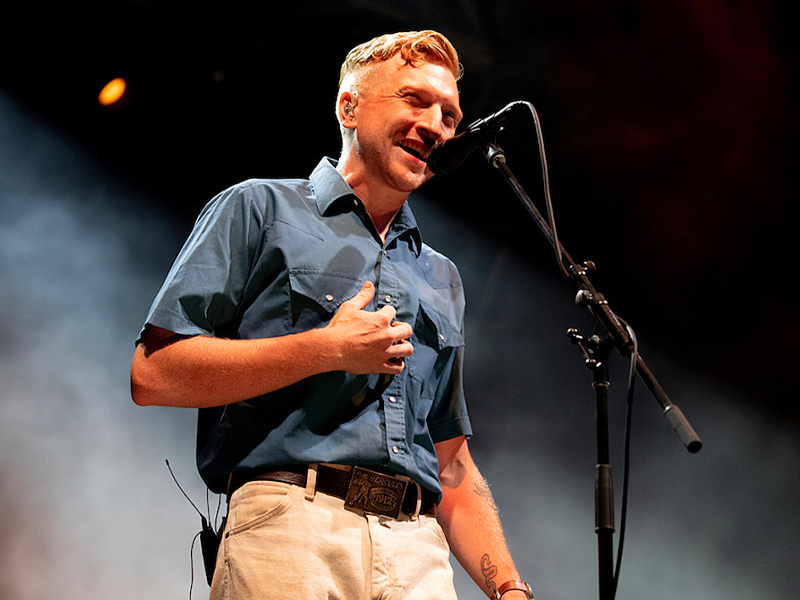 The exceptional storytelling and authentic performance of the rising country star Tyler Childers will be witnessed by his Georgia fans this June 8. The "All Your'n" hitmaker will return to the Ameris Bank Theatre stage for the second night of his "Mule Pull '24 Tour" stop in Alpharetta, Georgia. Since one evening is not enough for all his fans to enjoy his highly-anticipated concert, Childers will give an equally fantastic show for everyone to behold. Together with his band, The Food Stamps, the Kentucky star will perform his career-defining hits like "Long Violent History," "Whitehouse Road," "Lady May," and "Country Squire," among many others. The concert will also be an opportunity for fans to witness the 32-year-old songwriter perform songs from his latest album, "Rustin' in the Rain." Joining him at the concert are the singer-songwriter and multi-instrumentalist Valerie June and the rising folksinger Willi Carlisle. The two will surely light up the crowd before Tyler Childers hits the stage. Don't miss out on this highly-anticipated show. Grab your tickets early by hitting the "Get Tickets" link.
Singer-songwriter and multi-instrumentalist Tyler Childers hails from the Appalachian region and creates a unique and calming blend of neotraditional country, folk, and bluegrass in his music. 2017's "Purgatory" marked the release of his breakthrough album, catapulting him to the forefront of the music industry. Since then, he's amassed an impressive fan base and released multiple singles in addition to four full-length albums. Americana Music Honors & Awards recognized him as 2018's Emerging Artist of the Year for his consistently successful song releases. He also received a Grammy nomination for Best Country Solo Performance for his hit single "All Your'n." He has made quite an impression on the industry in a short amount of time and has now garnered millions of fans worldwide.
Timothy Tyler Childers, better known by his stage name Tyler Childers, was born in Lawrence County, Kentucky, and graduated from Paintsville High School. In college, he immediately sought out a music career while supporting himself in the pursuit. In 2011, he released his first album, "Bottle and Bibles," and continued to write and perform for the next five years. That's when, after years of honing his craft, came the biggest breakthrough of his career. The release of "Purgatory" was monumental for the artist as he was able to create his own fanbase as a starting-out performer. The album, which was produced by the acclaimed Americana rocker Sturgill Simpson, became a huge hit, and Childers continued with his Grammy-nominated work "All Your'n." He returned in September 2020 with his fourth full-length, the Grammy-nominated "Long Violent History," which topped the folk chart and hit number 45 on the Billboard 200. The stirring "Angel Band" appeared in September 2022 and became Childers' highest-charting album, debuting at number eight on the Billboard Top 200.
With the release of his groundbreaking and controversial 2023 album "Rustin' in the Rain," the single "In Your Love" became a fan favorite anthem of the year. It was dubbed as a love letter to the LGBTQ+ group.
Catch the talented Tyler Childers in the Alpharetta, Georgia, stop of his "Mule Pull '24 Tour." He'll be at the Ameris Bank Amphitheatre on June 8th along with exceptional guests, power singer Willi Carlisle and the soulful performer Valerie June, to spend their Saturday with more surprises in store for you! Don't miss out. Get your tickets now!