Ameris Bank Amphitheatre at Encore Park | Alpharetta, Georgia
The Force is in you this Sunday, May 21, at the Ameris Bank Amphitheatre as you immerse yourself in the music of the eminent John Williams. The music of Skywalker Saga films and more will be brought to life by the legendary composer and conductor together with the Atlanta Symphony Orchestra. Expect an evening filled with thrilling renditions of Williams' popular film scores that have already been part of pop culture, including a score from Indiana Jones, Jurassic Park, Jaws, Harry Potter, Superman, E.T., and many others. This is an extraordinary show that combines your love for the movies and your appreciation for classical music. Get your tickets now, and don't forget to come with your Star Wars costume! Grab your tickets before they run out.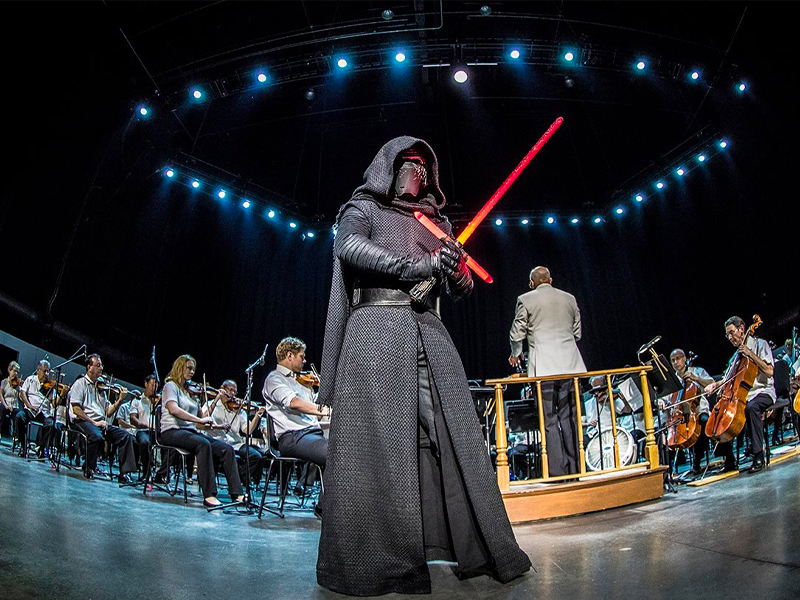 The Atlanta Symphony Orchestra's performance of the music of John Williams is a must-see for any fan of the Star Wars franchise. Williams' iconic scores have become synonymous with the Star Wars universe, and the Atlanta Symphony Orchestra's performance of his music is a truly unique experience.
The performance features a full orchestra, including strings, brass, woodwinds, and percussion, as well as a choir and soloists. The ensemble will be performing a selection of Williams' most beloved Star Wars themes, including the iconic "Main Title" and "The Imperial March." Other featured works include "The Battle of the Heroes" from Revenge of the Sith and "The Forest Battle" from Return of the Jedi. As a bonus, the orchestra will perform hits from Harry Potter, Jurassic Park, Jaws, and many more!
Maestro Jerry Hou will be conducting the majestic orchestra. He has been the Associate Conductor and Atlanta Symphony Youth Orchestra Music Director since 2020. Hou is an acclaimed conductor and composer, and his expertise and passion for bringing acclaim to the Atlanta Symphony Orchestra have always been evident.
This performance is a truly unique experience for any Star Wars, Harry Potter, and Jurassic Park fans. As a legendary composer, Williams' legacy is fittingly celebrated in this performance. The Ameris Bank Amphitheatre in Alpharetta, Georgia, will host this spectacular show on Sunday, May 21, 2023. Book your tickets today!