Ameris Bank Amphitheatre at Encore Park | Alpharetta, Georgia
Grammy Award-winning group RÜFÜS DU SOL brings the Surrender tour to American shores. The Australian electronica sensations responsible for the hits "Take Me," "You Were Right," and "Lost My Mind" are embarking on a much-anticipated trek in the United States to promote their new album, Surrender. On Friday, 21st October 2022, the trio will stop in Alpharetta, Georgia, and perform at the Ameris Bank Amphitheatre! Fans can anticipate RÜFÜS DU SOL to perform their biggest hits and fan favorites, such as "Innerbloom" and "Next To Me." Get your tickets now and dance the night away to the incredible sets of today's most in-demand electronica act!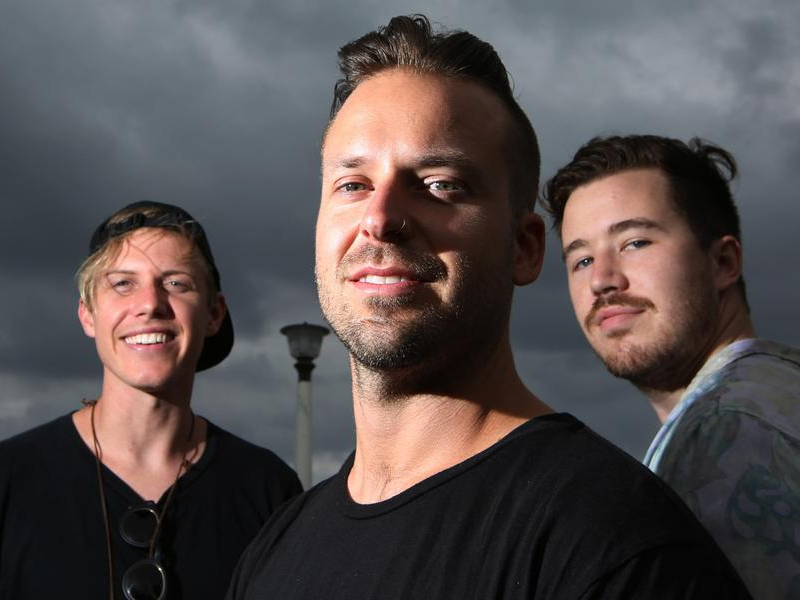 RÜFÜS DU SOL's recent Grammy Award win came as a surprise for the Australian trio. Their single, "Alive" from the Surrender album, won Best Dance Recording at the 64th Annual Grammy Awards. "We're at a loss for words. It's the highest accolade," Jon from RÜFÜS said during the 64th Grammy Awards interview. "I feel it's something we've discussed over the years, being a band and setting career goals. Winning a Grammy is such an ambitious thing and something we'd never expected. We make music for ourselves, and 'Alive' was a really personal song for us. Then releasing it was really special, for it to connect with people and perform it live. But then to win this accolade for it? We're still in shock."
In 2020, RÜFÜS DU SOL had two Grammy nominations for Best Dance Recording and Best Dance/Electronica Album. Although the group wasn't able to win the award back then, they were able to win an award from another prestigious awarding group, the ARIA Music Awards. Their album, Solace, won Best Dance Release at the ARIA Music Awards. Today, RÜFÜS DU SOL enjoys stellar success with their latest record, Surrender, which peaked at number 1 on the Billboard Heatseekers and number 2 on the Top Dance/Electronica Album charts. The album also charted at number 1 in Australia and number 6 in the United Kingdom.
If you love electronica, you should get your tickets now to see RÜFÜS DU SOL perform at the Ameris Bank Amphitheatre! Tickets to see this Grammy Award-winning trio are now available!