Ameris Bank Amphitheatre at Encore Park | Alpharetta, Georgia
REO Speedwagon and Styx co-headline the Live and Unzoomed 2022 Tour at Ameris Bank Amphitheatre on Friday, June 17th, 2022 with very special guest Loverboy. Classic rock music served live and right in front of you. It certainly beats out sitting at home in your sweatpants watching a livestream any day, so grab some tickets and get ready to rock like it's 1980! Styx, REO Speedwagon and Loverboy are telling you to shut down those laptops, put away those devices and come on down for some Classic Rock and Roll.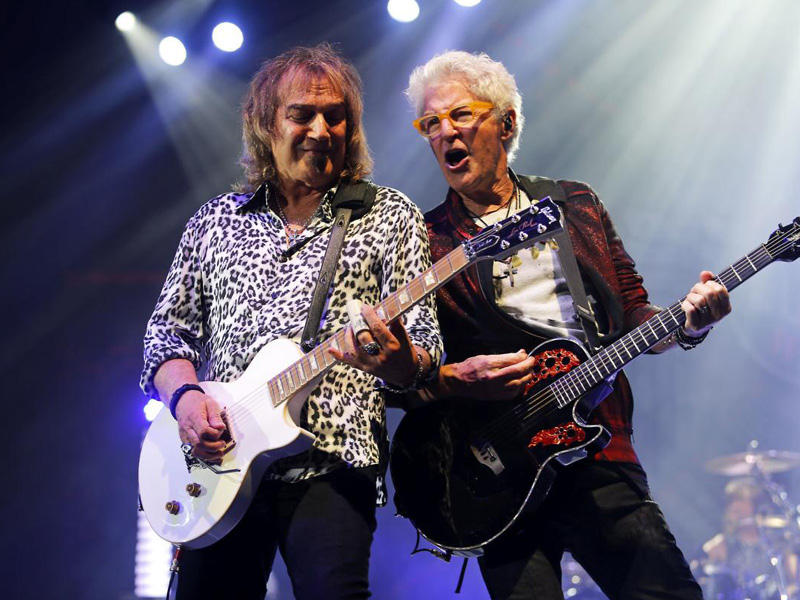 REO Speedwagon's Kevin Cronin said, "Tommy Shaw and I have done a number of Zoom performances together during the pandemic, and REO and STYX are ready to go get UnZoomed, and out on the road for our fifth US tour together. Add our great friends Mike Reno and the Loverboy guys, and I am totally psyched. If I wasn't performing in it, I would totally come out to see this show. See you all, LIVE & UNZOOMED!" "I can't think of a better way of touring the U.S.A. next year than with good friends we've known for years and performed with on many a stage," says Styx's Tommy Shaw in a press release. "What a great night of music this will be!"
REO Speedwagon recently celebrated the 40th anniversary of "Hi Infidelity," the band's 1980 album that contained the hit singles "Keep on Loving You," "Take It On the Run" and "In Your Letter", it spent a staggering, 15 weeks in the number 1 slot on the Billboard 200 on its release. RIO Speedwagon consists of singer Kevin Cronin, bassist Bruce Hall, keyboardist Neal Doughty, guitarist Dave Amato and drummer Bryan Hitt.
Styx released their 17th album, Crash Of The Crown, in June 2021. The album features two brand-new songs, "The Same Stardust" and "Age of Entropia", as well as five live performances of some of Styx's classic hits, previously heard during their "Styx Fix" livestreams.