Ameris Bank Amphitheatre | Alpharetta, Georgia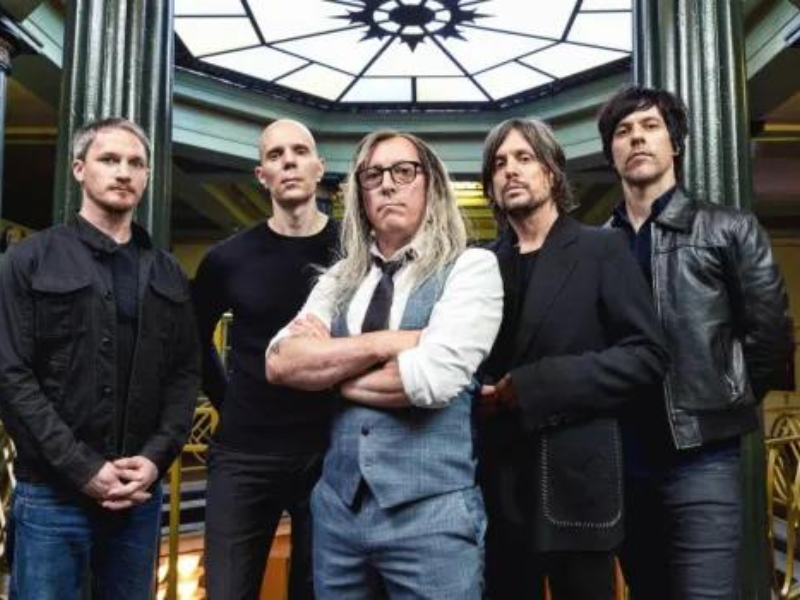 Gear up for this because the biggest rock concert is headed your way! Earlier this year it was announced that Puscifer, A Perfect Circle, and Primus were coming together for The Sessanta Tour in celebration of Maynard James Keenan's 60th birthday. Originally, they were just going around the West Coast with a few tour dates. Due to popular demand, they've just added a few more shows to their 2024 tour! And you know what? They're stopping in Alpharetta, Georgia!
Puscifer, A Perfect Circle, and Primus are bringing the show to the Ameris Bank Amphitheatre on Tuesday, the 9th of April, 2024. Witness the three bands as they come together on stage in a live performance unlike any other! This event is not to be missed. So, go ahead and grab your tickets while they're still available! Tickets are selling fast and you don't want to lose your spots. Click GET TICKTS right now!
Fans have already heard of the news that A Perfect Circle, Primus, and Puscifer were gonna rock the West Coast. Well, in case you haven't heard, they've decided to spread the love to the East Coast and South next spring. But here's the twist: they're gonna be jamming on stage together, and the lineup is gonna keep shifting as the night goes on. It's gonna be quite the show!
"Although I am slowly going deaf with all the rock song touring, and the aging and what not, the thunderous cacophony of whining and crying from the places we aren't playing Sessanta was heard loud and clear," A Perfect Circle's Maynard James Keenan shared upon the announcement of additional dates. "But instead of being a grumpy old fart and calling you all a Waahhhmnulance, we decided to book a few more shows."
Gear up for The Sessanta Tour because Maynard James Keenan is celebrating his 60th birthday and he's making it extra special - for the bands and for the fans! This show will mark A Perfect Circle's first live show since 2018, and who knows what they have in store for their fans! The tour was initially set to kick off in April 17th however, the new dates added are in early April. East coast fans definitely need to make time for this spectacular event!
Sing along to all three of the bands' best hits and have a rocking time all night long. A brief recap on the band's releases: A Perfect Circle has released albums like "Mer de Noms" and "Thirteenth Step." and delivered hits such as "Judith" and "3 Libras." Then there's Primus, known for albums like "Sailing the Seas of Cheese" and "Pork Soda," with iconic tracks like "Jerry Was a Race Car Driver" and "My Name Is Mud." Finally, Puscifer offers a unique sound with albums like "Conditions of My Parole" and "Money Shot" and tracks like "The Remedy" and "The Mission."
Grab yours before they sell out by clicking GET TICKETS as fast as you can!