Ameris Bank Amphitheatre at Encore Park | Alpharetta, Georgia
Hard-hitting American rock band Phish is making a live tour comeback this summer! The "Free" and "Junta" rockers are set to hit the stage at Ameris Bank Amphitheatre on Saturday, 15th of July 2023. With a slew of hits and hit records, the band is set to serve their signature improvisational jamming at Phish Summer Tour 2023. With an extensive roster of albums, hit singles, and crowd-favorite tracks, every Phish show is full of big surprises. Don't miss out on the legendary jam band's big summer tour by booking your tickets now!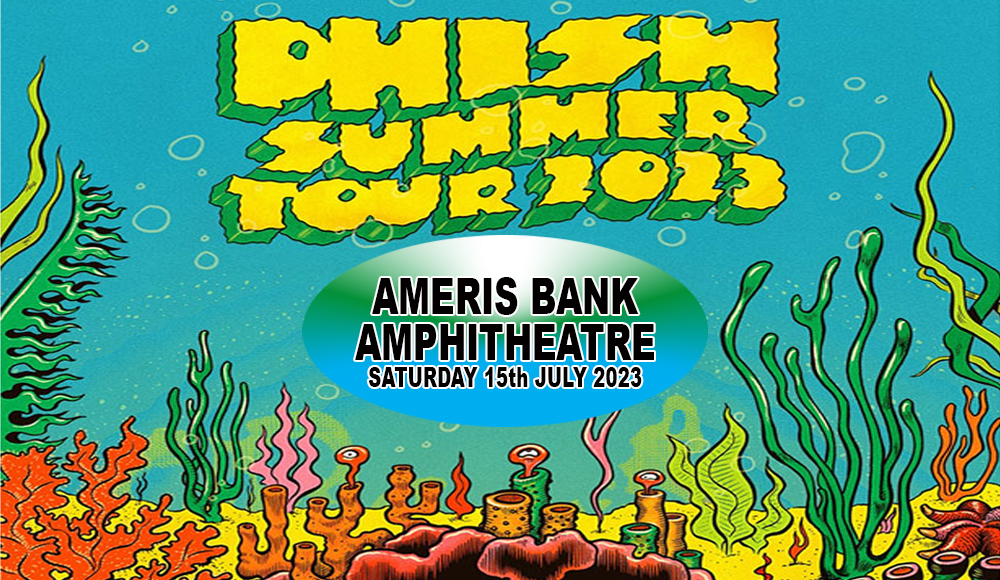 Acclaimed as a legendary jam band known for their live shows and improvisational jamming, Phish isn't stopping anytime soon. Keeping their legendary music alive, the band is embarking on a 23-date summer tour across six cities. Frontman Trey Anastasio will be joined by Phish members Jon Fishman, Mike Gordon, and Page McConnell, on a mission to keep the jam alive and kicking.
Formed in 1983, Phish skyrocketed to fanfare and acclaim upon the release of their debut album "Junta". The US Platinum record featured its signature songs "You Enjoy Myself", "Free", and "Esther". The album introduced the band's symphonic epics and progressive rock masterpieces.
With 11 studio albums and over 150 singles, the band has performed over 1,500 shows in the last thirty years. Their blend of genres including jazz, rock, funk, psychedelia, and reggae, has won them critical acclaim and massive support from the rock scene.
With massively acclaimed live shows that never fail to feature big surprises, Phish continues to explore new musical directions that can stir the audience up. Ever Phish show is full of surprises, there is never a Phish show that's exactly the same as another. "When we're playing live, we're always looking for ways to make the music more interesting, more dynamic, more exciting." Anastacio shared.
"We really try to make each show unique and special," Jon Fishman shared in an interview with Billboard. "We're always looking for ways to surprise and delight them with our song choices and our improvisation."
Phish's notable hits and crowd-favorites include "You Enjoy Myself", "Harry Hood", "Divided Sky", "Stash", "Bathtub Gin", "Mike's Song", and many more.
Having amassed a cult-like following for their never-ending surprises, Phish is here to stay. Having played over 1,500 shows across the last three decades, no Phish show is the same. "We've always been a band that's interested in exploring new musical territories and pushing the boundaries of what we can do with our instruments" Anastacio shared with NPR.
Don't miss out on legendary rock music and astounding surprises at every live show by the one and only Phish. Book your tickets now!