Ameris Bank Amphitheatre at Encore Park | Alpharetta, Georgia
Save the best for last! Enjoy the final night of the iconic band Phish at the Ameris Bank Amphitheatre on July 16, and immerse yourself in the bursting rock-n-roll jams of the Trey Anastacio-led band. The psychedelic and stylistic blend of jazz, funk, pop, and bluegrass tunes will once again envelop the Alpharetta, Georgia, venue on this epic Sunday night. So whether you have booked tickets for the band's first and second night, you are still invited to join in the fun on this show that will cap off the trifecta of great music. After all, no two Phish shows are alike. You don't want to miss out on all the fun, music, and shenanigans that only Trey and his crew can deliver! This is going to be an epic concert, so hit that "Get Tickets" link to secure your concert tickets!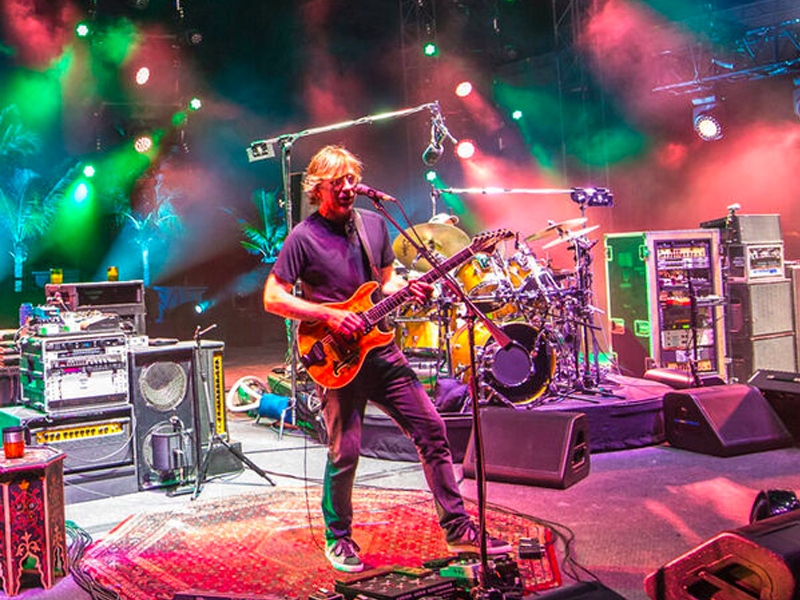 Phish is a 40-year-old American rock band known for its unpredictable blend of psychedelic rock, reggae, country, and folk. It consists of Trey Anastasio, Mike Gordon, Jon Fishman, and Page McConnell. The band was formed when jam bands were at their peak of popularity. The members harmonize in their performance to create an ensemble of one sound.
They attracted fans and audiences around the 80s, performing in all known venues they could have access to. With years of singing covers and performing singles, they were able to hone their own sound through the years. In 1989, they released their phenomenal album that started to pave their way to stardom named "Junta." By the 90s, they became one of America's most renowned live performers. Continuously making bangers after bangers of singles such as "Billy Breathes" and "Farmhouse." And on 1993, they released their fourth album, "Rift," which was the band's first appearance on the Billboard 200 chart with a banger rank of #51.
The band eventually hurdled through quite an extensive hiatus for a couple of years around the 2000s but fortunately got back on track around the year 2010 and started performing back together again. In 2014, they released "Fuego," their highest-charting album, ranked number 7 on the Billboard 200 album chart.
Phish will be embarking on a 23-date tour this year, so mark your calendars and catch them on this big spring and summer tour as they'll visit Ameris Bank Amphitheater for a three-day concert from July 14-16. Catch the iconic band on its final night. Click the "Get Tickets" link to secure tickets for their July 16th concert.