Ameris Bank Amphitheatre at Encore Park | Alpharetta, Georgia
Summer is near! That means prolific jam bands are coming out to play. The highly-celebrated Phish embarks on their annual summer trek. This year, they're hitting ten major markets and will be performing multiple nights per city! This July, the critically acclaimed band will perform a coveted three-night run in Alpharetta, Georgia! On Friday, 14th July 2023, Phish will light up the Ameris Bank Amphitheatre with their biggest hits! On this night, fans can anticipate the band's signature segues, extensive sets, and phenomenal improvs! The show will surely give Phishheads their rock concert fix for the summer! Hurry and score tickets now.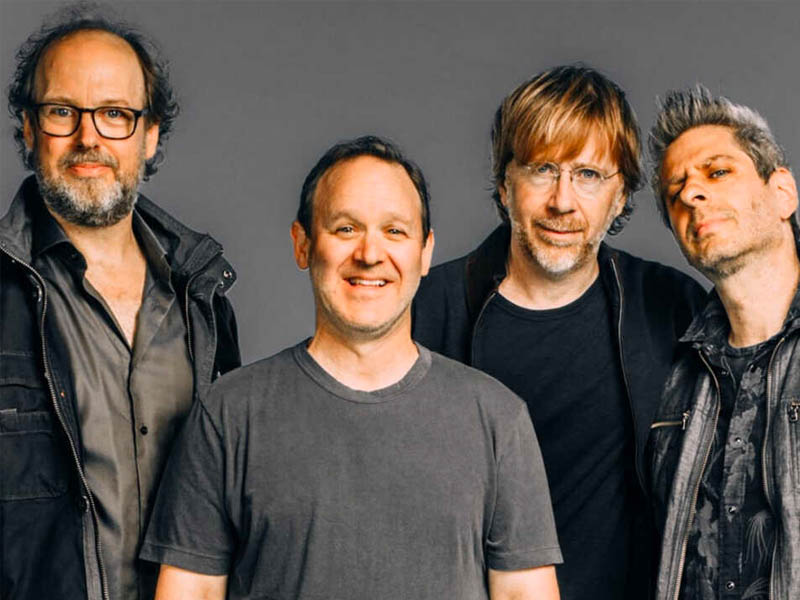 Phish is a prolific progressive rock band known for their highly-entertaining live sets. During their concerts, the band members Trey Anastasio, Jon Fishman, Mike Gordon, and Page McConnell showcase exemplary musicianship through musical improvisation, extended jams, and more. The band has been revered for their ability to blend various genres, such as rock, funk, and psychedelic, among others.
In 1989, Phish released their debut album Junta. The self-released record was later reissued in 2012 and sold more than a million copies, and earned platinum status in the U.S. By 1993, the band had finally made their breakthrough. They released their fourth album, Rift, and debuted on the charts. Rift was later certified gold after selling more than 500,000 copies. The effort, which had a rock opera concept, spawned two highly-acclaimed singles, "Fast Enough for You" and "The Wedge." In 1996, Phish came out with their highest charting effort, Billy Breathes. The album peaked at number 7 on the Billboard 200 and spawned the number 11 Mainstream Rock hit "Free."
If you missed Phish last year or want to see them again this summer, you should hurry and score tickets now! See Phish perform their exhilarating set at the Ameris Bank Amphitheatre on Friday, 14th July 2023!