Ameris Bank Amphitheatre at Encore Park | Alpharetta, Georgia
Phish's summer tour comprises 23 dates spread across select cities in North America. The much-awaited outing includes a three-night run at the Ameris Bank Amphitheatre in Alpharetta, Georgia! From July 14 to 16, 2023, Phish will deliver their critically-acclaimed set packed with their biggest hits and fan favorites! The band is known for its impressive improvisational sets, lengthy segues, and extended jams. If you're a multi-genre fan, Phish has a stellar reputation in clever transitions between genres, including funk, progressive rock, psychedelic, bluegrass, country, jazz, and many more! Get your tickets to this incredible rock show at the Ameris Bank Amphitheatre!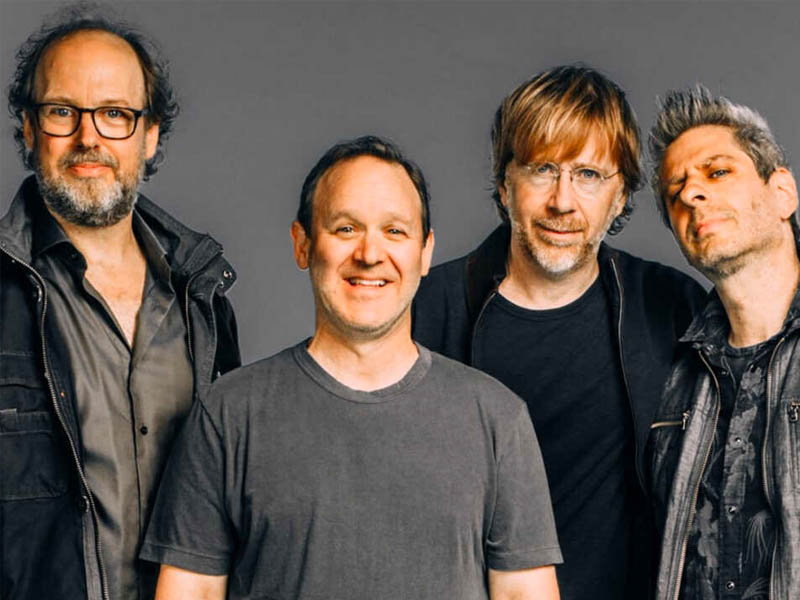 Jam band legends, Phish has been a prolific performer since their inception in the '80s. The line-up comprises esteemed musicians, such as guitarist Trey Anastasio, drummer Jon Fishman, bassist Mike Gordon, and keyboardist Page McConnel. The band was founded in 1985, and their popularity extended beyond their home state during the late '80s. In 1989, the band released its debut album, Junta. The self-released gem became a cult favorite among loyal Phish fans and sold over a million copies, leading to a platinum certification in the U.S. By 1993, the band entered the Billboard 200 for the first time with their fourth studio album, Rift. The album spawned the singles "Fast Enough for You" and "The Wedge," which peaked at number 51 on the chart. In 2020, the band dropped its latest effort, Sigma Oasis, which received wide critical acclaim. The effort perfectly demonstrated the band's improvisational jam and was praised as a "vibrant and uplifting album."
Since debuting in 1989, Phish has released 15 studio albums, six of which earned gold, and one is certified platinum. The band is known for attracting fans by the thousands per show. Last year, Pollstar reported that the band earned a gross of over $500 million, equivalent to 13 million tickets sold. Loyal Phish fans are also known for attending multiple nights, much like season tickets in sports. This 2023, the band's tour is expected to pack major venues, including the Ameris Bank Amphitheatre! Grab tickets now to catch this phenomenal jam band that takes over Alpharetta, Georgia, from July 14 to 16, 2023!