Ameris Bank Amphitheatre at Encore Park | Alpharetta, Georgia
Oh, Yeah! Calling all Phisheads! Your time has come, this is the ultimate Phish gig, a whole psychedelic weekend of phun! Phish the 2-Day Pass!!! Only at Ameris Bank Amphitheatre on Saturday, July 31st and Sunday, August 1st 2021! Can you just imagine, two whole days of Phish, oh, it's going to be epic, a medley of funk, progressive rock, psychedelic rock, folk rock, country rock, jazz, blues and bluegrass, all expertly melded together in a psychedelic haze of music! Grab your tickets right here for your weekend of a lifetime!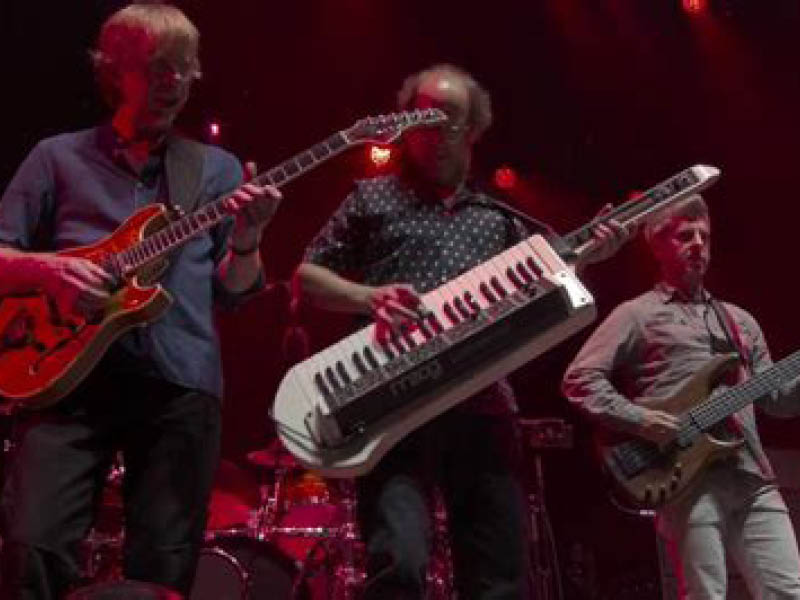 Phish are lead singer and guitarist Trey Anastasio, bassist Mike Gordon, drummer Jon Fishman, and keyboardist Page McConnell, all of whom perform excellent and harmonious vocals! Phish gained a huge following in the late 80s while touring the Jam band scene, then in the 90s they were one of the first bands to really utilize the internet and the Phishead numbers just exploded, despite the band taking a hiatus and disbanding, the fans kept it alive and in 2008, Phish officially re-united and have been on the road since then. Like Pied pipers, Phish has lured fans into a web of funk, progressive rock, psychedelic rock, folk, country, jazz, blues, bluegrass, and pop like sounds on endless loop, loosely described as 'jams' or improv sessions.
For fans of quality Phish music, the band have just announced a new Vinyl only series, LP on LP (Live Phish on Long Play) is a new and ongoing vinyl-only series that will feature some of the finest hand-picked Live Phish tracks, sale starts mid-June. LP on LP 01 kicks off with "Ruby Waves" from Phish's Summer 2019 tour-ender at Alpine Valley, a hallowed venue in America's Dairyland. Clocking in at over 38 minutes, the Alpine Ruby Waves covered a lot of ground, constantly shifting to create this must-hear performance. LP on LP 01 was recorded by Garry Brown and mixed from the multitrack masters by Elliot Scheiner. LP on LP 02 features "Waves" from Phish's tech rehearsal the night before Summer Tour 2011 began at Bethel Woods. Despite its origin, Bethel Tech "Waves" was anything but practice – it was a profound improvisation experienced live by only the band and crew. LP on LP 02 was recorded by Jon Altschiller and mixed from the multitrack masters by Elliot Scheiner.