Ameris Bank Amphitheatre at Encore Park | Alpharetta, Georgia
Get ready for guitar sounds coming right at you harder, faster, and stronger than ever before, the original 90s Heavy Metal Band is back, and they are coming to make your ears f***ing bleed! Pantera comes to scream the f***ing roof off the Ameris Bank Amphitheatre on Tuesday, September 12th 2023. Get your tickets here you f***ing delinquents and get ready to scream, and mosh and f***ing die.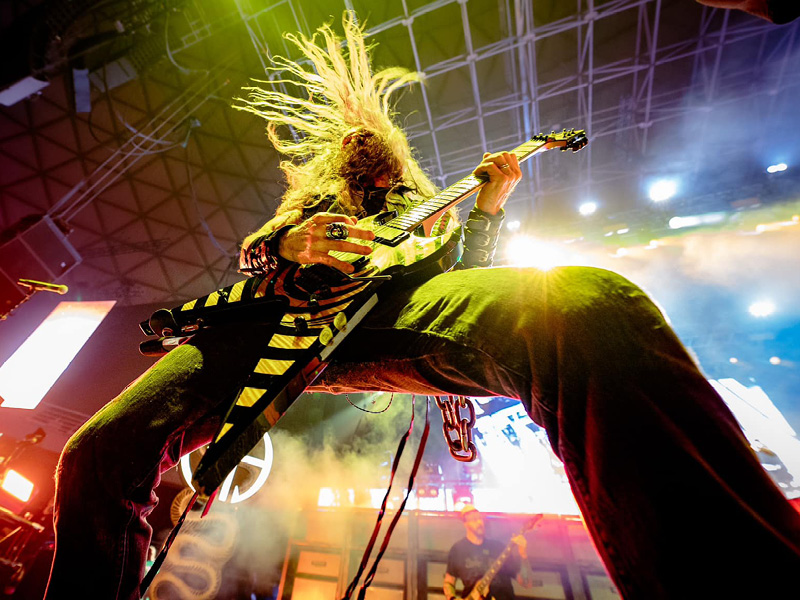 Reformed and back touring for the first time in over 2 decades, Pantera's reunion was always going to be a hard pill to swallow for fans because it could never again feature founding members and brothers guitarist "Dimebag" Darrell Abbott and drummer Vinnie Paul Abbott. The new lineup includes original members, singer Phil Anselmo and bassist Rex Brown, as well as Anthrax drummer Charlie Benante and longtime Ozzy Osbourne guitarist Zakk Wylde.
When asked in late 2022, if Pantera were planning to record new material, Benante said, "Oh man, who knows? Creatively, if we are just flowing and getting going, and things are starting to be really good, musically speaking, you never know what could happen. I've got tons of riffs." The current tour will take the new band all over the world until late 2024, so don't expect any new albums for some time at least.
Recognized for creating and popularizing the groove metal subgenre during the 90s, the band are also responsible for building a new wave of thrash metal from the late 1980s to the early to mid-1990s, along with Testament, Sepultura, and Machine Head. With over 20 million albums sold worldwide and four Grammy nominations, Pantera is widely regarded as one of the most well-known and influential heavy metal bands in history.