Ameris Bank Amphitheatre at Encore Park | Alpharetta, Georgia
The ultimate country music festival experience is coming your way this Friday, the 9th of September, as the country music icon Willie Nelson brings his renowned Outlaw Music Festival this fall to the Ameris Bank Amphitheatre. If you haven't seen Shotgun Willie yet, this is your chance to witness the music legend take center stage and perform with his personal band and other special guests at the famous Georgia venue. Coming with Shotgun Willie as a support for the show are country musicians and skilled guitarists Jason Isbell and Billy Strings. The performances from these two sought-after acts will surely add to the excitement of this year's festival. Grab your tickets now, and don't miss out on the fun!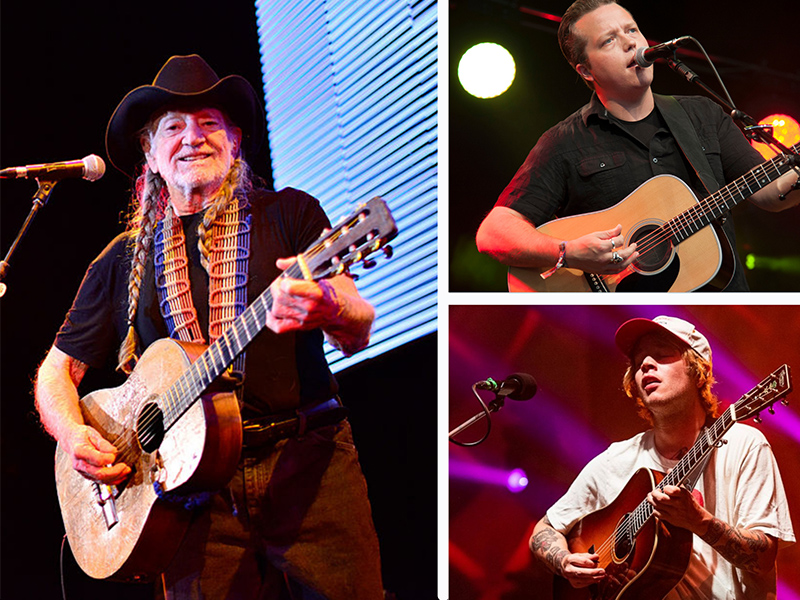 Following his emotional participation at the annual Luck Reunion Music Festival in Texas, Willie Nelson is back on the road this summer and fall as he headlines the multi-artist Outlaw Music Festival Tour 2022. The 19-date tour will stop at the US's major venues and feature a rotating lineup of artists supporting Shotgun Willie. Like recent years, this year's lineup is an epic one, with some of the biggest names headlining the tour, including Chris Stapleton, Brothers Osborne, The Avett Brothers, and many others.
"The Outlaw Music Festival Tour has always been about family and friends coming together for a great day of music and fun, and with the amazing group of artists joining us, this year promises to be our most special Outlaw Tour to date," Nelson proudly stated.
The festival's stop at Alpharetta, Georgia's Ameris Bank Amphitheatre, will not only highlight the impressive musicality of Nelson but will showcase the musicianship of two of the greatest guitar-slingers in Country Music: Jason Isbell & Billy Strings. Isbell is a multi-Grammy-award-winning singer-songwriter known for his solo career and his work with the band The 400 Unit. Adding to his four Grammy awards are his awards and recognitions from the Country Music Association, Americana Music Honors, Country Music Hall of Fame, Daytime Emmy Awards, and UK Americana Awards, among many others.
Billy Strings, on the other hand, is one of the top emerging artists across all genres of music. Although he is relatively new, he was able to gain a massive following. Thanks to his undeniable talent, meaningful songs, and incredible live show performances. His album "Home" won the Grammy for Best Bluegrass Album at the 63rd Annual Grammy Awards.
The addition of these two decorated performers will definitely add to hundreds of reasons why you should come to Ameris Theater at Encore Park this September 9! Click on the "Get Tickets" link now to order your tickets for the show. See you there!