Ameris Bank Amphitheatre | Alpharetta, Georgia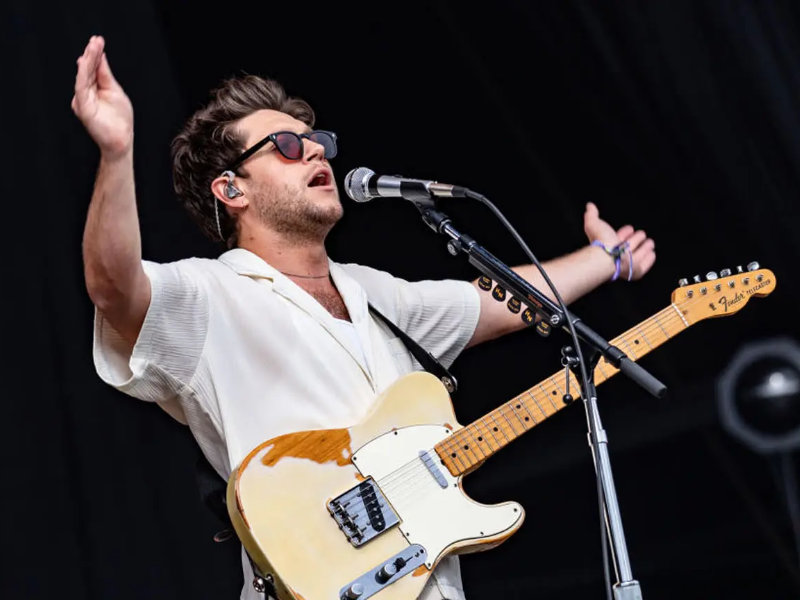 Moving into a flourishing solo career, Niall Horan is doing big for 2024. One of the five members of One Direction, Horan, used the platform to create something truly special, which he's sharing with the world. You, of course, are invited to a phenomenal journey on June 1, 2024, at the Ameris Bank Amphitheatre. The whole thing comes as part of his incredible "THE SHOW, LIVE ON TOUR." Fans are already losing their minds over the opportunity to check him out on stage, and you can expect to witness the best in visual and auditory entertainment. Grabbing your tickets in advance is paramount to getting there, but like we all know, tickets are flying off the shelves everywhere. Luckily, you've come to the best spot around to make your reservations. All you have to do is buy your tickets right here and now; the button is located above, so secure your spot before it's too late.
Niall Horan has recently revealed that his new album, "The Show," will be released in a deluxe, expanded version. Released on Friday, October 27, 2023, 'The Show: The Encore' will have the original track list plus nine bonus tracks, such as a new version of 'You Could Start A Cult' with Lizzy McAlpine and a new version of the album's title track featuring John Legend.
In addition to the new album, the former One Direction star is also kicking off "The Show, Live on Tour," with dates all over the world, including the UK, Ireland, Australia, New Zealand, and North America. The feature-filled trek will be his biggest yet and his first headline since the "Flicker World Tour" in 2018.
Hailing from Mullingar, County Westmeath, Ireland, Horan auditioned for the seventh edition of X Factor. At only 16, he was put into a group that managed to win 3rd place. Using the show as a launch pad, One Direction and his group blew up in the mainstream.
The boys became one of the best boy bands in the 2010s but disbanded in 2016, which left an enormous hole for fans everywhere. Picking up where the band left off, Horan started on an epic solo career, which has thus far culminated in three solo albums. The first to come out in 2017 was called "Flicker" and resonated with fans everywhere. He then followed it up with "Heartbreak Weather in 2020 and, as mentioned before, released his third just recently.
On tour, Horan will be performing the hits from all three, which makes it an extra special treat for fans all over. You're gonna get to hear some of his best work, which can include hits such as "Slow Hands," "Flicker," "Nice to Meet Ya," and so much more. Plus, with his wealth of experience getting crowds moving on an emotional level, Horan knows how to create an unforgettable event.
Fans are waiting patiently with tickets in hand for this event to come, and you can be one of them by simply grabbing your tickets right here and now, but superstars like him always sell out venues wherever they go. So to secure your spot, grab your tickets right now and be ready for one of the best nights of your life.