Ameris Bank Amphitheatre at Encore Park
Can we get a hallelujah for one of the most anticipated country music concert tours this summer? You'll surely be exclaiming an "amen" as the "My Church" hitmaker Maren Morris will make a stop at the famous Ameris Bank Amphitheatre this Saturday, 18th June 2022. The 2019 CMA's Best Female Artist of the Year will impress you with the live performances of her hits "I Could Use a Love Song," "Rich," "To Hell & Back," "My Church," "Better Than We Found It," and many more. What's even exciting is that she will be performing new songs from her upcoming album "Humble Quest." Indeed there are many things to look forward to from this country superstar. So make sure to secure your tickets as early as today because Maren's voice will take you beyond the usual country music experience!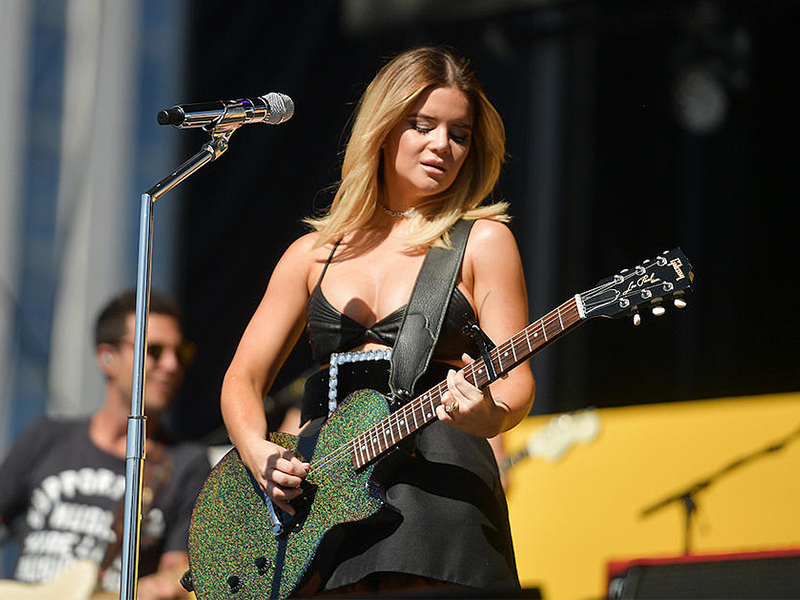 Considered one of country music's gems, Maren Morris rose to prominence in 2016 with her critically-acclaimed album "Hero." The howling "My Church" became an anthem and propelled the Texas-native trailblazer into stardom. This stardom might seem an overnight success for others, but it took Maren Morris several grueling years to penetrate the music industry. She even tried auditioning for several reality TV competitions, but she was rejected several times. If Maren had given up on her dreams, then the world would never have seen this superstar trailblazing in the realm of country music today.
Her "My Church" song earned her Best Country Solo Performance at the 60th Annual Grammy Awards. The critically-acclaimed album was dubbed by the New York Times as "both utterly of its moment and also savvy enough to indicate how the future might sound." It is a real good album that gave other chart-topping songs such as "80's Mercedes", "I Could Use a Love Song," and "Rich." The album was followed by her second major-label studio album titled "Girl" in 2019. The lead track "Common" was later nominated for Best Country Duo/Group Performance at the 62nd Annual Grammy Awards, while the album's second single, "The Bones," was nominated for Best Country Song at the 63rd Annual Grammy Awards. She then went on a successful tour across the United States to promote her album.
And now, the country star is set to embark on another tour in support of her new album "Humble Quest." Morris released music videos of two songs from the album. The songs "Circles Around This Town" and "Background Music" prove that this album will be one of her best. With these promising songs and the superb concert performances that Maren Morris is known for, we can expect that this concert tour will be a great one. So make sure to grab your tickets for her Ameris Bank Amphitheatre stop at Alpharetta, Georgia. See you there!