Ameris Bank Amphitheatre at Encore Park | Alpharetta, Georgia
Enjoy classic rock hits this summer when you come to the Ameris Bank Amphitheatre! The iconic entertainment venue in Alpharetta, Georgia, presents the timeless legends who will perform all their classic rock hits! On Sunday, 23rd July 2023, outlaw music icons Lynyrd Skynyrd and ZZ Top will light up the Ameris Bank Amphitheatre with their massive hits, fan favorites, and several more surprises! This coveted show is part of the band's co-headlining outing titled The Sharp Dressed Simple Man Tour! This incredible tandem between these Rock and Roll Hall of Famers will also celebrate the 50th Anniversary of Lynyrd Skynyrd's debut album, Pronounced 'Lĕh-'nérd 'Skin-'nérd! So if you're looking for great rock and roll music, you should hurry and score your tickets now!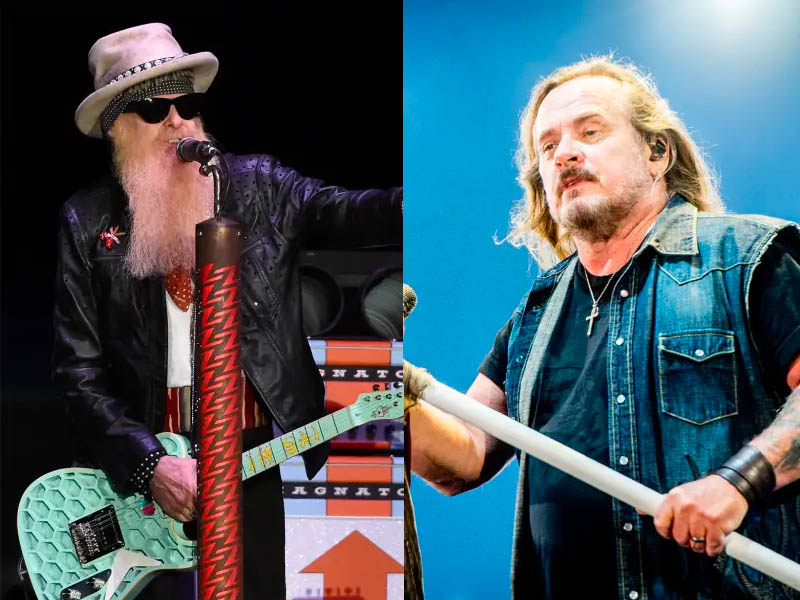 Lynyrd Skynyrd and ZZ Top are American bands who helped shape the rock music industry with their quintessential hits. Lynyrd Skynyrd, who emerged in 1964, has released some of the most celebrated blues rock songs, such as "Sweet Home Alabama," "Free Bird," "Saturday Night Special," and many more. The band dropped their debut album, Pronounced 'Lĕh-'nérd 'Skin-'nérd, in 1973 with much critical acclaim. The album peaked at number 27 on the Billboard 200 chart and also performed impressively on the Canadian, Swiss, and U.K. charts. In the U.S., the album earned double platinum status after selling more than two million copies. The album spawned the band's much-beloved hit, "Freebird," which went platinum in the U.K. This 2023, the band will be celebrating the 50th year since the album was released by performing the notable tracks from the album.
Meanwhile, ZZ Top, who just recently completed a series of successful tours, makes their phenomenal return to the stage this 2023. The band has been going strong since 1969 and has sold more than 50 million albums worldwide. It has been decades since their biggest hits like "La Grange," "Sharp Dressed Man," and "Gimme All Your Lovin" was released. Still, the band is still packing venues like it's 1975, and millions of listeners are still enjoying their music.
This 2023, fans are treated to this amazing tandem of two Rock and Roll Hall of Fame inductees. Both bands have received wide critical acclaim. ZZ Top's Billy Gibbons has been ranked by Rolling Stone as one of the greatest guitarists of all time, while Lynyrd Skynyrd has been listed as one of the greatest bands of all time. See these legends perform on stage at the Ameris Bank Amphitheatre on Sunday, 23rd July 2023. Tickets are now available!