Ameris Bank Amphitheatre | Alpharetta, Georgia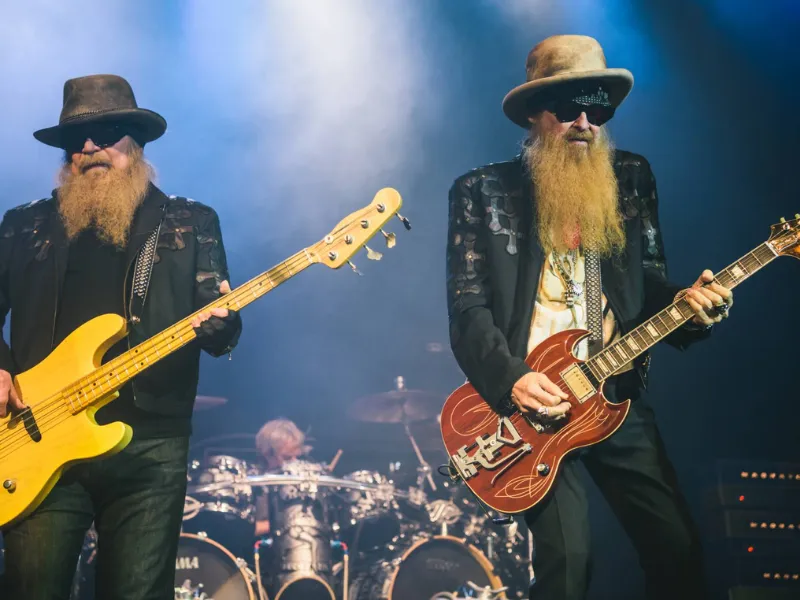 They heard us! Extending their "Sharp Dressed Simple Man Tour," Lynyrd Skynyrd and ZZ Top will perform at the Ameris Bank Amphitheatre on Thursday, September 5th. On top of this, thirty-five more dates were added to the North American leg of the trek that continues throughout 2024. These Rock and Roll honorees are known for their greatest hit "Sweet Home Alabama" while ZZ Top is recognized for tunes like "La Grange" and "Tush." Gear up as these guys are shaking up the state of Georgia with a special guest appearance by The Outlaws, best known for their guitar jam "Green Grass and High Tides. At the Ameris Bank Amphitheatre, anything can happen with its picturesque, parklike setting and 12,000-seat capacity. Alpharetta's about to rock into the stratosphere, so snag those tickets while you still can! Doors open at 6:00 PM - don't be late, headbangers! We'll see you there!
"Skynyrd Nation! We heard ya! We're bringing the Sharp Dressed Simple Man Tour with ZZ Top to a city near you in 2024!" Lynyrd Skynyrd shared in a recent online post.
Lynyrd Skynyrd and ZZ Top are scheduled to perform at the Ameris Bank Amphitheatre on Thursday, September 5th and hardcore rock enthusiasts will not want to miss out!
The 2024 "Sharp Dressed Simple Man Tour" featuring ZZ Top and Lynyrd Skynyrd launches on March 8th in Savannah, Georgia, and spans numerous North American venues, concluding on September 22nd in Ridgefield, Washington. American rock band Black Stone Cherry is set to open for the band in March until late April, while The Outlaws will take over as the opening act for performances between August and September.
Lynyrd Skynyrd is a rock band from Jacksonville, best known for hits like "Free Bird," and "Sweet Home Alabama." The band currently consists of founding member Gary Rossington joined by Johnny Van Zant, Rickey Medlocke, Mark "Sparky" Matejka, Michael Cartellone, Johnny Colt, Peter Keys, Dale Krantz Rossington, and Carol Chase.
A review from The Rolling Stone Magazine praises Lynyrd Skynyrd's renewed vigor on "The Last Rebel," highlighting the band's revival with original guitarist Ed King and the addition of Johnny Van-Zant. It notes Johnny's successful emergence from his brother's shadow into a capable lead singer, maintaining the band's essence without being harmed by the pressures of legacy.
On the other hand, American band ZZ Top is known for its gritty blues-inspired guitar riffs, deep Texas heritage, and the members' signature long beards. Propelled by chart-toppers like "Gimme All Your Lovin'," "Sharp Dressed Man," and "Legs," ZZ Top's album Eliminator sold over 10 million copies internationally.
For this night, The Outlaws will be the show's supporting act, introducing tracks from their newest album Dixie Highway. The band gained fame for "There Goes Another Love Song" and the epic "Green Grass and High Tides" from their 1975 debut, and are also known for their 1980 rendition of Stan Jones' "Ghost Riders in the Sky."
Located on the northern side of the Atlanta metropolitan area, the Ameris Bank Amphitheatre will host this smashing event that will feature some of the best Southern rock bands of the century. Buy your tickets to Lynyrd Skynyrd, ZZ Top & The Outlaws for September 5th now!