Ameris Bank Amphitheatre at Encore Park
Continuing the legacy of the late, great American singer-songwriter Gregg Allman, Laid Back Festival comes to Verizon Wireless Amphitheatre at Encore Park on Saturday 14th October 2017! Declared by New Jersey's Asbury Park Press to be "a crowd-pleasing blend of classic rock along with food and spirits," and featuring Lynyrd Skynyrd, Gregg Allman Band, Bishop Gunn & Jaimoe's Jasssz Band, Laid Back Festival is more than just a concert – get your tickets now!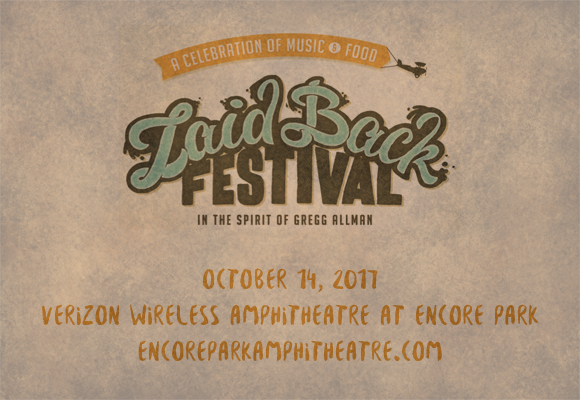 The brainchild of American singer-songwriter and musician Gregg Allman and his manager Michael Lehman, Laid Back Festival began in 2015 with a one-day event held at New York's Jones Beach Theater with an incredible line-up including The Doobie Brothers, Bruce Hornsby and the Noisemakers, Jaimoe's Jasssz Band, City of the Sun and Allman headlining. After the resounding success of the inaugural show, Laid Back Festival branched out in subsequent years, expanding to 5 cities in 2016. Following the passing of Gregg Allman earlier in the year, Laid Back Festival 2017 will continue In The Spirit Of Gregg Allman.