Ameris Bank Amphitheatre at Encore Park | Alpharetta, Georgia
Nu-Metal Pioneers Korn and Rock group Staind have joined up for a super 2021 Tour! Korn & Staind come ready to rock Ameris Bank Amphitheatre on Sunday, August 8th 2021. "It's been a while now" since we had some good rock bands playing live, so long in fact that we haven't had a chance to hear Korns' new-ish album live! The Nothing, came out in 2019 and the 2020 tour, well that didn't happen. So here we are, riled up and ready to rock, with a whole year of frustration built up, this is going to rock so loud you will be able to hear it all across Georgia! Grab your tickets now!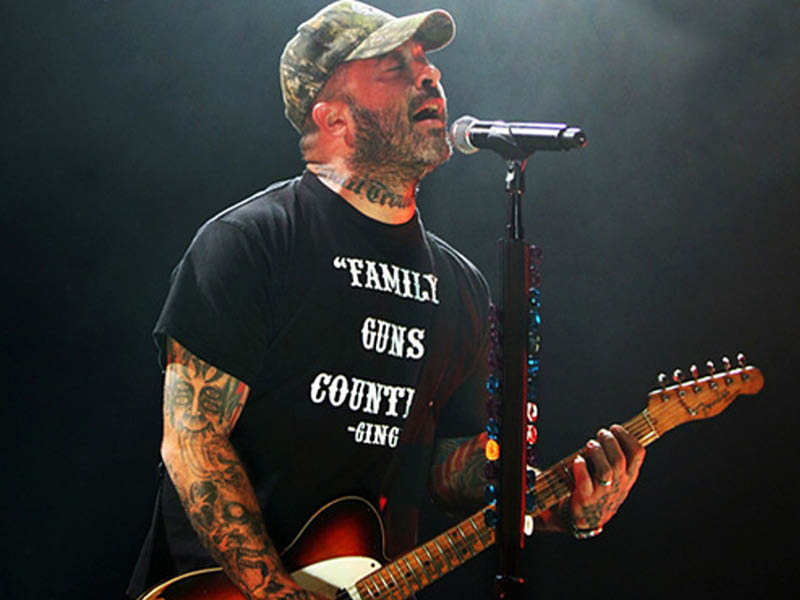 Nu-Metal pioneer band Korn are founding members James "Munky" Shaffer on rhythm guitar, Reginald "Fieldy" Arvizu on the bass guitar, Brian "Head" Welch on lead guitar, and lead singer Jonathan Davis on bagpipes, with the addition of Ray Luzier on drums. The Nothing, is the thirteenth studio album from Korn and was released in September 2019, it debuted at number eight on the US Billboard 200 and is the bands 14th top 10 entry.
American Rock band Staind are lead vocalist and rhythm guitarist Aaron Lewis, lead guitarist Mike Mushok, bassist and backing vocalist Johnny April, and drummer Sal Giancarelli. After a lengthy hiatus, Staind finally returned to the stage in 2019 and recently announced their first album in nine years as, Live: It's Been Awhile, which was released digitally on May 7, 2021. The live album comes in at 15 total tracks and features the band's landmark single "It's Been Awhile," obviously. It's Been A While, was the lead single from their album, Break the Cycle, from 2001, the song is Staind's most successful and is their best-known song, becoming a No. 5 hit on the Billboard Hot 100, their only song to reach the top 10.