Ameris Bank Amphitheatre at Encore Park | Alpharetta, Georgia
The Nine Lords of Metal have gathered, wearing their full face crowns of clown glory. Nine crowns to draw them in, nine clowns to seal them to the Knot. One Knotfest to rule them all! The gathering has begun! Knotfest roadshow comes to Ameris Bank Amphitheatre on Saturday, October 23rd 2021 with the Nine Lords of Slipknot, and they did gather more from across the land, Killswitch Engage, Fever333 and Code Orange were persuaded with promises of glory and mountains of fans! Come join the gathering of the one Knotfest Roadshow, buy your tickets now!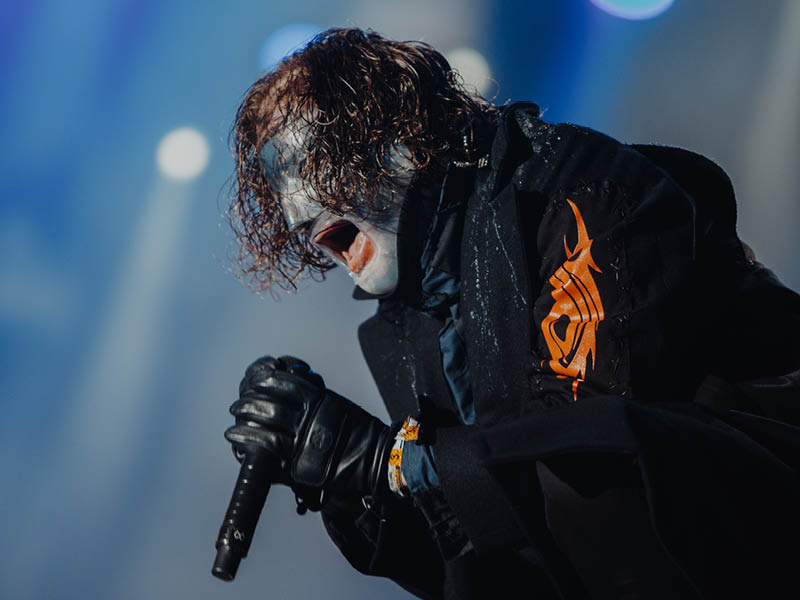 "With the world opening up, it's time to get excited about LIFE again. To get back to LIFE again. This tour is a long time coming, and we hope you're as excited to see it as we are to play it. Stay safe, stay (sic) and we'll see you soon." Says Slipknot frontman, Corey Taylor.
Slipknot's last album from 2019, We Are Not Your Kind, debuted at number 1 on the Billboard 200 chart, and was dubbed by Rolling Stone as the best metal album of 2019. The band recently put out the exciting news that they have returned to the studio and are working on new material to follow the album… this could be an awesome roadshow if they bring out new music.
For the rest, Killswitch Engage, Fever333 and Code Orange have all released new music in 2020, Killswitch Engage released an EP entitled, Atonement II: B-Sides, featuring six previously unreleased songs taken from the recording sessions of Atonement. Fever333 released their second EP titled, Wrong Generation, an expertly crafted cross-genre album, and Code Orange released their fourth studio album, Underneath, with a heavier emphasis on industrial and electronic elements than their previous work.