Ameris Bank Amphitheatre at Encore Park
Kicks 101.5 Country Fair: Darius Rucker & Randy Houser comes to Verizon Wireless Amphitheatre at Encore Park on Saturday 23rd September 2017 for a night of unforgettable entertainment! Kicks 101.5 Country Fair: will be hitting the road again and serving up everything you know and love about the very best selection of Country music, with performances from stars – Darius Rucker & Randy Houser – and maybe some surprises too – don't miss out!! Tickets available now for the real event!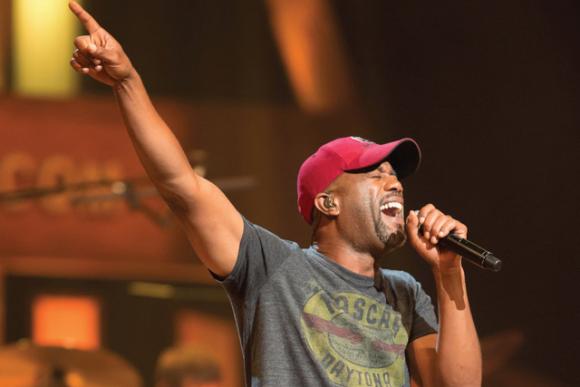 Darius Rucker needs no full introduction as he's known globally for his superstar status! Not just under his solo artist name but of course as the lead front man for the classic and unforgettable – Hootie & The Blowfish!! With their instant fame under his boots, Rucker became a household name with his distinctive vocals and after the band split, he was rocketed and continued to flourish in his own right. With a long standing career, continuing today and counting, fans are able to catch the sensation LIVE on stage!
This man of country has countless albums to chart topping hits and is non stop touring and with his flexibility and diversity, always mixing up the genre's – his performances are out of this world! Come and catch him as he plays the Kick 101.5 Country Fair in all it's glory!!