Ameris Bank Amphitheatre at Encore Park | Alpharetta, Georgia
Groundbreaking band Gorillaz is coming to North America to hold a once-in-lifetime extensive tour! The U.S. leg consists of 19 shows this fall, and the touring members are making their way to the Ameris Bank Amphitheatre on Wednesday 19th, October 2022! Get ready to witness a spectacular and spontaneous show as the band, known for music experiments, and eclectic vibe, takes over on the stage and serves nothing but hits and fan favorites! If you've been following the band since the release of their massive hit, "Clint Eastwood," you'd know that this is an opportunity not to be missed! Get your tickets now and see Gorillaz in the flesh at the Ameris Bank Amphitheatre!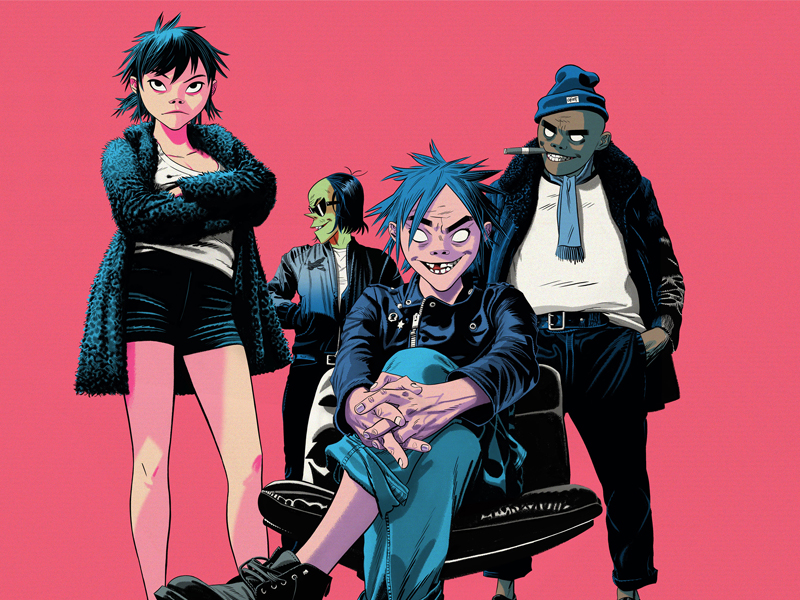 When Gorillaz debuted in 2000 with the EP Tomorrow Comes Today, the musician behind the band remained lowkey. Instead, the band was introduced as a virtual group, with cartoon characters as band members. Musician Damon Albarn, popularly known as the frontman of the English band Blur, worked with comic book artist Jamie Hewlett to develop the characters. They both got the idea of starting a virtual band after watching MTV and wanted to start something that sets themselves apart. Albarn and Hewlett decided to release a band with a groundbreaking concept and out-of-this-world music to match.
In 2001, the band released their first single, "Clint Eastwood," spawned by their self-titled debut album. The record sold more than seven million units worldwide, earning them the Guinness World Record of World's Most Successful Virtual Band. Gorillaz's music was far from Albarn's work with rock band Blur. For his virtual project, Albarn was extraordinarily experimental and blended various influences, such as world music, hip-hop, electronica, and many more.
The success of their debut album was followed by their equally groundbreaking sophomore album, Demon Days. The album's success was able to crossover to the U.S. market, peaking at number 6 on the Billboard 200 chart. Moreover, Gorillaz's third record did even better, debuting at number 2 in the U.K. and U.S.
This year, the band is set to release their forthcoming project, The Static Channel. The band has not released any information yet, but fans have developed several theories on the upcoming release.
Tickets to see Gorillaz perform at the Ameris Bank Amphitheater are now available!