Ameris Bank Amphitheatre at Encore Park | Alpharetta, Georgia
Godsmack are back with their first new music in four years! Playing live, and playing it very loud at Ameris Bank Amphitheatre on Thursday, May 18th 2023 along with very special guests, I Prevail. Get your tickets and get ready for the brand-new album, Lighting Up The Sky, to be played live. Plus, the very last new music from the band… they haven't given up touring, it's just going to be that hard to top this new album! So come out, and shout to the world, I! Am Alive!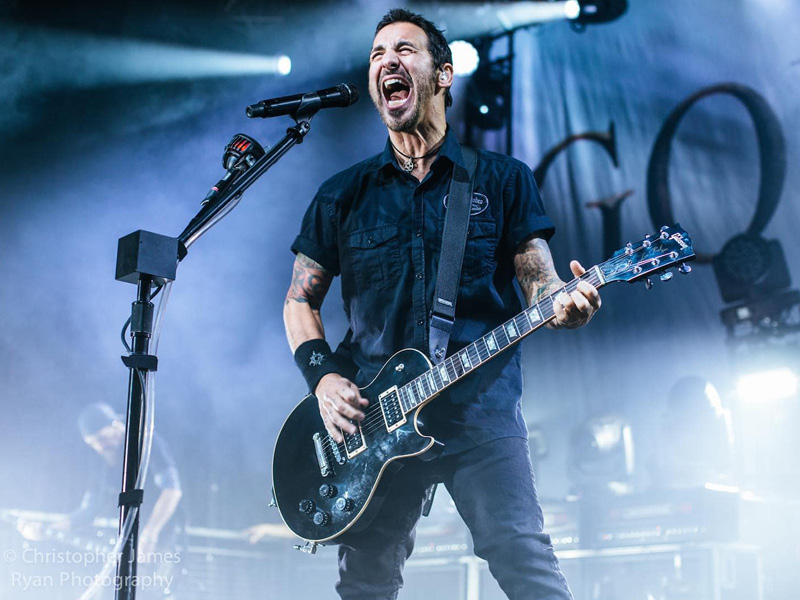 With the release of their final new studio album "Lighting Up The Sky" on February 24th fast approaching, multi-platinum hard rockers Godsmack will be joined on their final album tour by Platinum-certified metalcore outfit, I Prevail. "I really think it may be the last piece of Godsmack music you're ever gonna hear. This could be the last one for us. We've had a great run, and we're so grateful for it, but we also have other things that we wanted to do with our lives. We're not announcing a breakup or anything like that, but this could be the last music that we put out, and we'll go out there, and we'll tour, and we'll create a greatest hits show."
Godsmack is a 1995 American rock band from Lawrence, Massachusetts. Sully Erna, lead vocalist and rhythm guitarist, bassist Robbie Merrill, lead guitarist Tony Rombola, and drummer Shannon Larkin form the band. Godsmack has released seven studio albums, one EP (The Other Side), four DVDs, one compilation album (Good Times, Bad Times… Ten Years of Godsmack), and one live CD (Live & Inspired) since its inception. The band has three straight number-one albums on the Billboard 200 (Faceless, IV, and The Oracle, along with 25 top 10 rock radio singles, including 18 top five hits.