Ameris Bank Amphitheatre at Encore Park | Alpharetta, Georgia
Are you ready to PARDAY!? Glass Animals, the Dreamland Tour is at Ameris Bank Amphitheatre on Wednesday, September 8th, 2021! Grab some tickets and let's show these Brit-Poppers how to throw a real American party! Their third album, Dreamland is out as of August 7, and it's a whole new beast, if you haven't heard it yet, no worries mate, just come along and here it amped up loud and live! Glass Animals are well known for their epic live shows, where they take their usual music and mix it up to dance heavy beats and play around with it.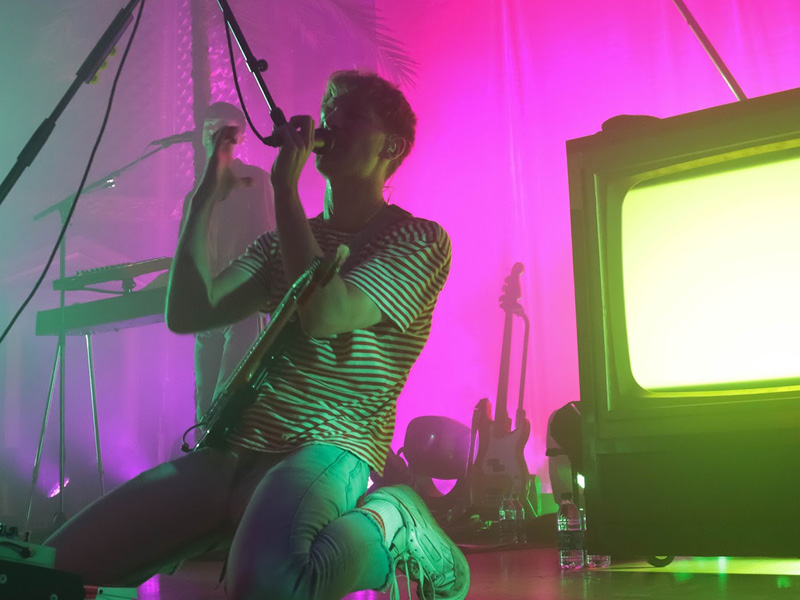 The psychedelic music project Glass Animals is a British four-piece led by singer, songwriter, and producer Dave Bayley and his bandmates and childhood friends Joe Seaward, Ed Irwin-Singer, and Drew MacFarlane. In 2014, the band released their debut album, Zaba and spawned the single "Gooey", which was eventually certified Platinum in the United States. Their second full album, How to Be a Human Being, received critical acclaim and won in two categories at the 2018 MPG Awards for UK Album of the Year and Self Producing Artist of the Year, as well as a spot on the Mercury Prize shortlist.
On 2 July 2018, Glass Animals drummer Joe Seaward was hit by a truck while cycling in Dublin, Ireland and suffered a broken leg and fractured skull. With Seaward's fate unknown at the time, Dave Bayley said it was "difficult to look forwards" and he found himself looking backwards, thinking back to old memories and "finding comfort in them even if they were uncomfortable in themselves." While writing for other artists, Bayley learned how other artists wrote about themselves, and he began writing lyrics with more personal themes, and so, Dreamland was born…
Written and produced almost entirely by frontman Dave Bayley, while Seaward was, thankfully at this point, in recovery and participating. Finally, on 28 June 2020, everything was ready, On 9 August 2020, the band premiered the "visual album" Dreamland: The Home Movies in a one-time YouTube livestream. The 45-minute-long film was edited by guitarist Drew MacFarlane and contains footage from Bayley's home videos as well as unseen footage from throughout the band's career, and is sound tracked by the album.