Ameris Bank Amphitheatre at Encore Park | Alpharetta, Georgia
You've Got the Love this Wednesday, September 21, as you experience the ethereal presence and powerful vocals of Florence Welch in an unforgettable evening at Ameris Bank Amphitheatre. Joined by the American singer and multiinstrumentalist King Princess, Florence + the Machine will perform songs from their new album as well as other classic hits such as "Shake It Out," "Hunger," "Dog Days Are Over," "You've Got the Love," and many more! Satisfy your Hunger for a great concert experience by attending the Georgia stop of their "Dance Fever Tour." Buy your tickets now, and prepare to Shake It Out with thousands of other Flows in this highly-anticipated concert event you wouldn't want to miss.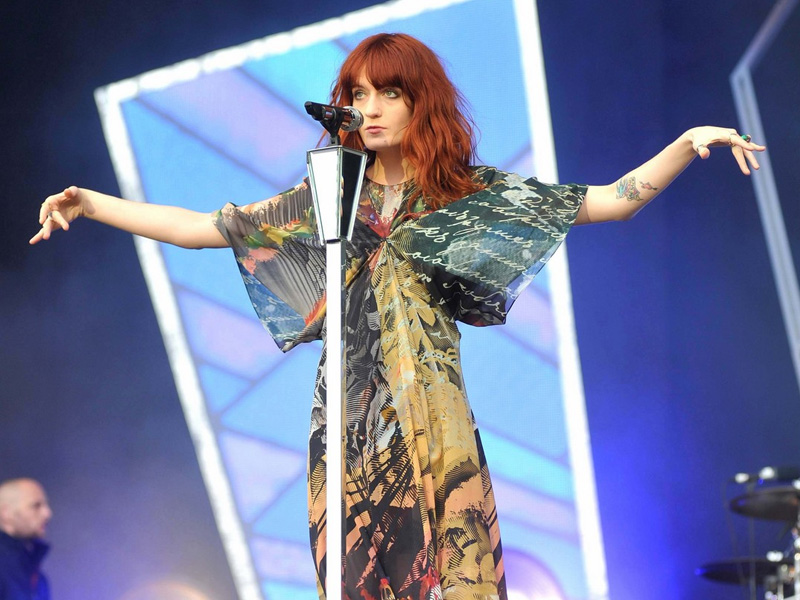 Formed in 2007, Florence + The Machine quickly gained a massive following because of the eclectic, sweeping songs that singer Florence Welch and her group of talented musicians delivered. Her debut release, the Brit award-winning "Lungs," notched up a staggering 65 consecutive weeks in the UK Top 40 album charts, while her follow-up Ceremonials debuted at no.1.
Aside from their studio albums, the band is also famous for delivering the best live performances in their concerts. The frontwoman's ethereal presence and penchant for running and twirling across the stage are always a hit for concertgoers who simply adore the eccentricity and mystery the singer exudes whenever she's on stage — not to mention the theatrical production that the band injects into their performance. Indeed, their concert is a must-experience concert event.
This fall, fans of the effervescent sounds of Florence + the Machine can gather at Ameris Bank Amphitheatre to rejoice and dance to the ethereal sounds of one of the world's best indie rock bands.
As part of their "Dance Fever Tour," the Florence Welch-led band will stop in Alpharetta, Georgia, on September 21 On their tour, Florence + the Machine will be performing debut tracks from their upcoming 15-track "Dance Fever" album, including their latest single, "My Love."
They will be joined by the New York-native singer, songwriter, and multiinstrumentalist, King Princess. She is relatively new to the music scene, but she is making a buzz in the music scene as her debut single, "1950," became a commercial success in multiple countries. The song was later certified platinum by the Recording Industry Association of America. She released her debut studio album, "Cheap Queen," in October 2019, to widespread critical acclaim.