Ameris Bank Amphitheatre at Encore Park | Alpharetta, Georgia
Do not sleep on the chance to experience top-notch country music from household names Eric Church and Whiskey Myers at the Ameris Bank Amphitheatre on September 22. When Erick Church's songs play, it is hard to resist getting lost in the melodies and lyrics with how captivating they usually are. Delightfully, it is more apparent when he performs. On stage, he knows how to immerse you with a distinct charm. With hits like "How 'Bout You," "Two Pink Lines," and "Guys Like Me," the night becomes perfect with serenade and incredible energy. On the other hand, Whiskey Myers, as the band name implies, brings the kick of country rock live. Prepare to feel exhilarated with songs such as "John Wayne" and "Bury My Bones." These artists are as country as they come. This concert is like no other, so get your tickets now!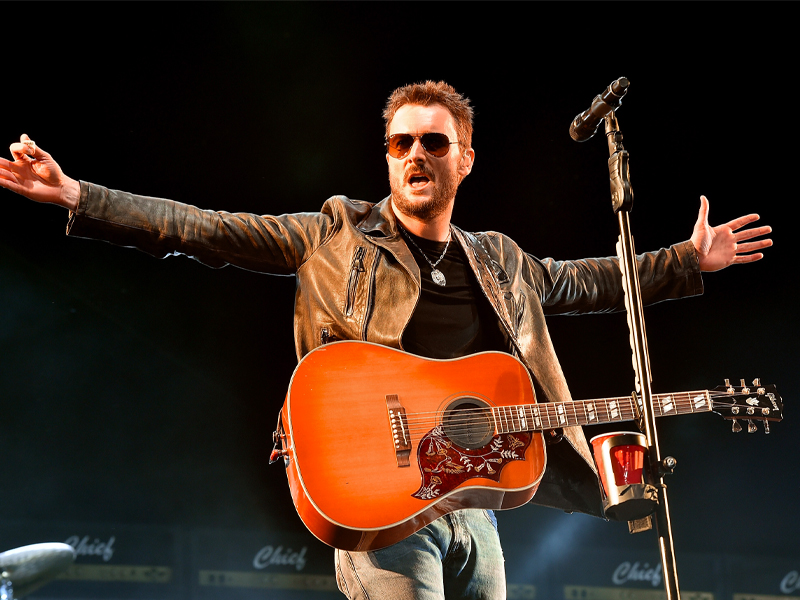 Eric Church is the lead singer and guitarist for the country music band Big & Rich. He has released six studio albums, as well as several singles and EPs. His first album, "Sinners Like Me," was released in 2006. His most recent album, "Heart & Soul," was released in 2021. He started playing the guitar when he was just 13 years old. During his high school years, he found a gig in a local bar and started playing covers of Jimmy Buffet songs. His passion for music never dwindled as he went to college and graduated with a degree in marketing. At that time, he had to choose what path to choose, either to work in the corporate world or pursue music, and he chose the latter. He struck gold with his decision and became a powerhouse in country music, being praised for his country rock, outlaw country, and southern rock sound. He released seven albums in his career, with "Mr. Misunderstood" (2015) being his best.
On the other hand, Whiskey Myers is a rock band from Palestine, Texas. This band consists of vocalist/guitarist Cody Cannon, guitarist John Jeffers, lead and rhythm guitarist Cody Tate, drummer Jeff Hogg, percussionist Tony Kent, and bassist Jamey Gleaves. In 2008, they released their debut album, "Road of Life." The band's sound is a mix of punk, indie rock, and country. The band's sound is something that is hard to define, but it is unique and interesting. Their music is upbeat and full of energy, and it is easy to get lost in their music. In their two decades of career, they have released six albums, with "Tornillo" being the latest.
Catch Eric Church & Whiskey Myers at the Ameris Bank Amphitheatre on Friday, September 22. Tickets are now available! Get yours bu hitting the "Get Tickets" link.