Ameris Bank Amphitheatre | Alpharetta, Georgia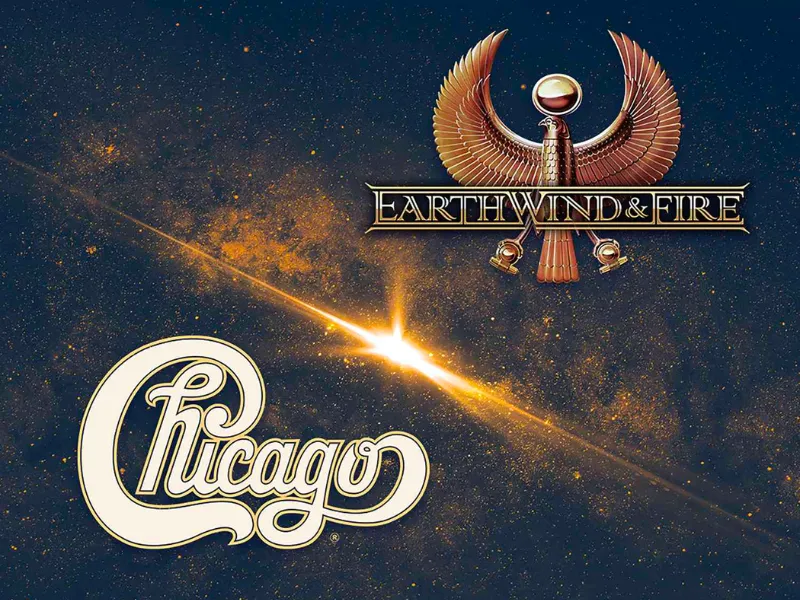 Two of the most successful and critically-acclaimed bands have just announced another long awaited co-headlining tour! This 2024, fans get the opportunity to catch music legends Earth, Wind & Fire and Chicago in a live show unlike any other. Dubbed as the Heart & Soul 2024 Tour, this trek is taking them to cities across North America. To add to the excitement: the show's stopping in none other than Alpharetta, Georgia!
This is the ultimate R&B/soul event of the upcoming year and you can't miss it. Earth, Wind & Fire and Chicago will perform live at the Ameris Bank Amphitheatre on Monday, the 19th of August, 2024. It's going to be one of the most unforgettable concerts you will ever witness!
Don't wait - secure your tickets to see Earth, Wind & Fire and Chicago in Alpharetta today. Hurry and click 'GET TICKETS' before the show sells out!
We are pleased to present the epic co-headlining tour of Earth, Wind & Fire and Chicago! These music legends are teaming up again for the Heart & Soul 2024 Tour and we assure you it's going to be one heck of a ride. Can you imagine a night filled with the timeless tunes of Chicago and the iconic beats of Earth, Wind & Fire? Pure magic! They're hitting 30 cities, starting from July 10 in St. Louis, MO. The tour will wrap up on September 7 in Palm Desert, CA. Right in the middle is a stop in Alpharetta, Georgia. If you're a fan from the area, you know that this is the ultimate R&B show and you would not want to miss it!
These two legendary bands have sold over 200 million albums and won 11 Grammy Awards. They've also earned a spot in the Rock and Roll Hall of Fame. Billboard calls Chicago as one of "the most successful American rock band[s] of all time, in terms of both albums and singles." and "been able to fill arenas with satisfied fans" with music that has endured throughout time Meanwhile, Rolling Stone has described Earth, Wind & Fire as "a funk-fusion powerhouse that changed the sound and history of popular music."
It's definitely going to be an epic night when these two bands come together in a live show! Fans get the opportunity to sing along to all their favorite songs from either Earth, Wind & Fire or Chicago. It's certainly a night to remember! So, if you're in the area in August of the upcoming year, you need to make plans to see this show. It's not often that you see a concert featuring two of the most iconic bands in the world. So, grab the opportunity while it's here!
Mark your calendars to see Earth, Wind and Fire & Chicago in Alpharetta on the 19th of August. Remember: tickets are on sale right now! Don't miss out on this show by waiting - you need to secure yours as early as you can before tickets sell out.