Ameris Bank Amphitheatre at Encore Park
No need to dream of being Somewhere On A Beach this summer to enjoy the fun and laid-back country music of the one and only Dierks Bentley. The country music star will not let you get Drunk On A Plane going to his concert as he'll be the one to come to a venue near you. The country music hitmaker will be touring across the country in his "Beers On Me Tour." Raise your glass, and let's celebrate the incredible music of Bentley, together with country music artists Ashley McBryde and Travis Denning, in an evening of greatest hits this Saturday, 4th June at Alpharetta's Ameris Bank Amphitheatre. Secure your tickets for the show by clicking the "Get Tickets" button!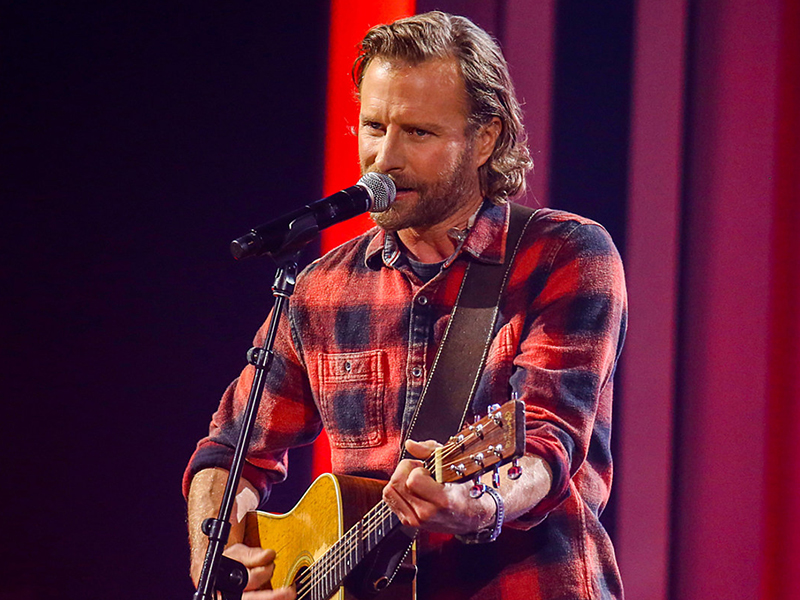 From the moment Dierks Bentley's debut single "What Was I Thinkin" invaded the radio airwaves back in 2003, the country music star was not stopping to give his millions of fans the best songs album after album. Since 2003, the country music mainstay has released seven successful albums, which earned him several recognitions and nominations from prominent award-giving bodies, such as Grammy's, Academy of Country Music Awards, and Billboard Music Awards, among many others.
He was awarded by the Academy of Country Music Awards in 2004 as the Top New Artist. His massive hit "Drunk on a Plane" earned him the Country Music Association Awards recognition for Music Video of the Year in 2015. iHeartRadio Music Awards named his "Somewhere on a Beach" song as Country Song of the Year in 2017. He also received the esteemed Merle Haggard Spirit Award by the Academy of Country Music Awards in 2018. Not to mention the countless nominations he got for several other categories such as Male Vocalist of the Year, Album of the Year, and Song of the Year.
Bentley has also had a prolific career of touring. He headlined a total of 14 tours since 2006. He also co-headlined a tour with Miranda Lambert and became a supporting act to the string of shows of other significant country artists like Brad Paisley and Kenny Chesney.
This year Bentley will be headlining his "Beers On Me Tour." This will be in support of his upcoming album of the same name. Joining him on the road are country artists Ashley McBryde and Travis Denning. McBryde is an American country music singer-songwriter known for her songs "A Little Dive Bar in Dahlonega" and "One Night Standards." On the other hand, Denning became famous when his song "After a Few" reached number one on the United States Country Airplay chart.
With the addition of these two country artists, Bentley's tour will surely be a memorable one. Grab your tickets for his Ameris Bank Amphitheatre show now!