Ameris Bank Amphitheatre at Encore Park | Alpharetta, Georgia
Dave Matthews Band's brand new tour is here and taking over North America! The legendary folk rock band is hitting the road to celebrate the release of the upcoming album, Walk Around the Moon! The Grammy Award-winning band will make its usual rounds on this run, performing a massive 45-date outing! Fans in Alpharetta, Georgia, are in for a fantastic summer because the band is set to perform at the Ameris Bank Amphitheatre on Tuesday, 25th July 2023! The setlist is guaranteed to carry all of the biggest hits and new songs from the band's upcoming release! If you want to experience this top jam band's electrifying show, then hurry and score tickets now!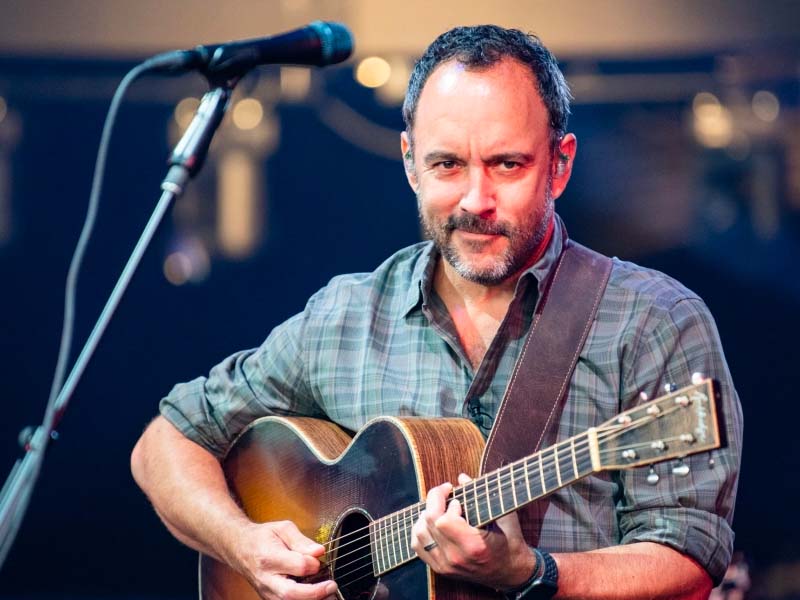 Dave Matthews Band is a seven-member group that emerged in the early '90s. The band quickly rose to prominence with the release of their 1994 work, Under The Table and Dreaming. The album was a tremendous American hit, peaking at number 11 on the Billboard 200. The record, which spawned "What Would You Say" and "Ants Marching," eventually sold over six million copies in the U.S., earning a six-time platinum certification. Two years after their debut, Dave Matthews Band released their follow-up album two years after their debut, which also became their best-selling record. Crash entered the Billboard 200 and peaked at number 2. The album notably sold more than seven million copies in the United States thanks to its monumental singles, including "Crash Into Me," "So Much To Say," "Two Step," and "Too Much."
After Dave Matthews Band's debut and sophomore efforts, they released seven more highly sought-after subsequent albums, all topping the Billboard 200 chart. This May 2023, the band will drop their tenth effort, Walk Around the Moon, which features "Madman's Eyes" as its lead single. The band's press release mentioned that the record was a product of the 2019 pandemic and songs were written and produced at the height of the lockdown.
See the chart-topping rock band light up the Ameris Bank Amphitheater this summer by securing your tickets now!