Ameris Bank Amphitheatre at Encore Park | Alpharetta, Georgia
Chart-topping rock band Bring Me The Horizon is coming over to the United States for a much-awaited headlining tour. The shows will kick off in September and conduct a 20-city run across the country. On Tuesday, 27th September 2022, the band will make a stop at the Ameris Bank Amphitheatre in Alpharetta, Georgia. The show will feature the phenomenal rock quintet who took the world by storm with their metal and hardcore-influence brand of rock. The show at the Ameris Bank Amphitheatre will also feature special guests Knocked Loose, Grandson, and Siiickbrain. Get your tickets now and experience this incredible show featuring Bring Me The Horizon at the Ameris Bank Amphitheatre!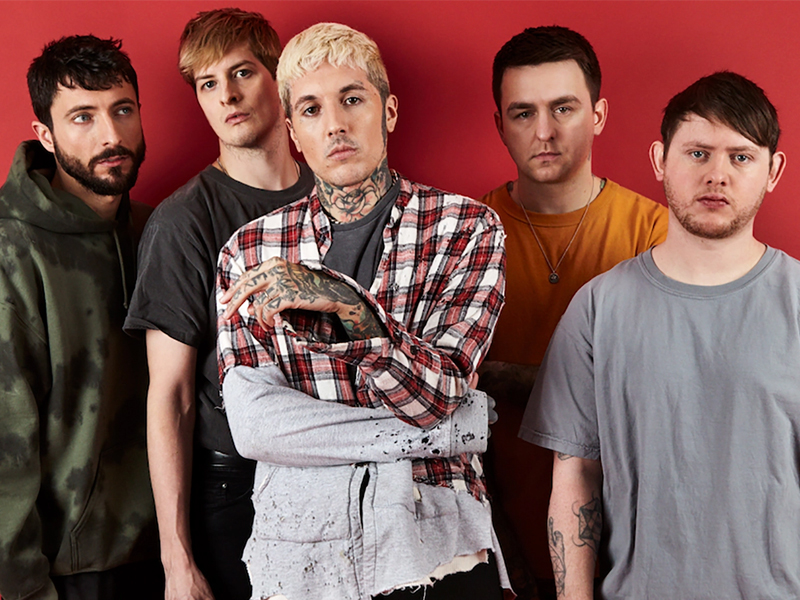 Bring Me The Horizon was formed in 2004 at the height of the metalcore era. At the time, bands were mixing death metal music with hardcore breakdowns topped off with melodic guitar solos. Bring Me The Horizon's music added more to their mix with electronic, trap, and hip-hop influences. Their debut album, Count Your Blessing, was released in 2006. The record entered the top 100 of the U.K. mainstream charts. However, it wasn't until the release of their third studio album, There is Hell Believe Me I've Seen It. There is Heaven Let's Keep It A Secret, that the band was able to enter the top 20 of the U.S. and U.K. charts. In 2015, the band released their highest-charting studio album in the U.S. That's the Spirit debuted at number 2 on the Billboard 200 charts and peaked at number 1 on the Top Alternative Albums, Top Hard Rock Albums, and Top Rock Albums charts.
The band released their highly-regarded sixth studio album, Amo, in 2019. The record featured the Grammy-nominated single, "Mantra." Meanwhile, the album also received a nomination for Best Rock Album at the 62nd Annual Grammy Awards. In 2020, the band dropped the first of four EPs titled Post Human: Survival Horror. The record was met with much critical acclaim, and it topped the U.K. charts and entered the top 10 of the U.S.'s rock and alternative charts.
Tickets to see Bring Me The Horizon and their special guests at the Ameris Bank Amphitheatre are now available!