Ameris Bank Amphitheatre at Encore Park
STOP PRESS! On September 20, 2023, at the Ameris Bank Amphitheatre, Avenged Sevenfold will be performing as part of their incredible Life Is But a Dream tour. This venue, with its state-of-the-art facilities and incredible seating capacity, is going to be the best place to hold this band, with their penchant for selling out venues. Expect to witness one of the greatest concerts of your life, featuring the finest metal you've ever heard and performed with the unique flair that only this band can muster. There is so much look forward to, including supporting act Falling in Reverse, who will make the show even better. Everything about this concert is just calling out your name, and you have to be there with the rest of the metal heads. All you have to do now is grab your tickets, but act quickly because they will sell out in a flash. Simply locate the "GET TICKETS" button on this page, click it, and then proceed through the straightforward checkout process.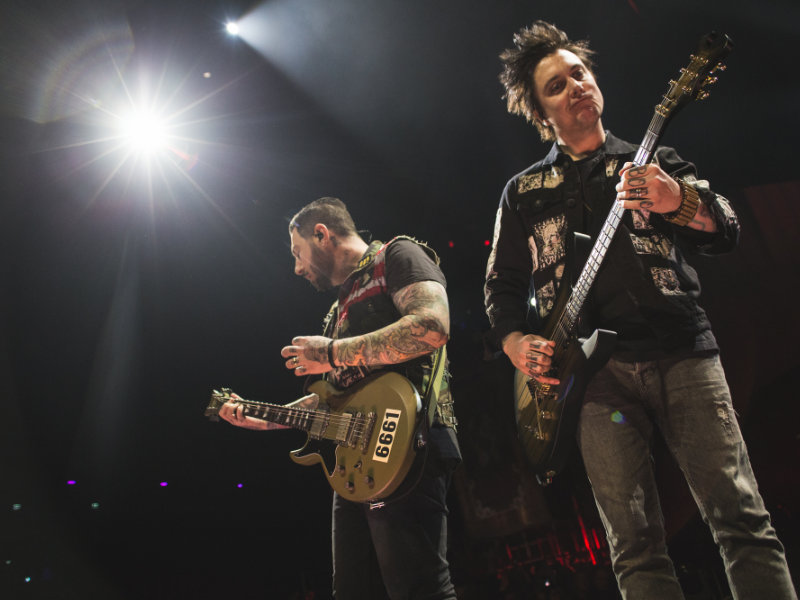 Avenged Sevenfold, or A7X for short, is a band from California that has been making music together since 1999. Their sound is unlike anything else out there and contains a combination of hard rock and heavy metal. Plus, they have some of the best art work the genre has ever seen, including a stunning album covers as well as some of the most stunning sets on the planet.
The release of the band's debut album catapulted them into the spotlight. Over three hundred thousand copies of their album "Sounding the Seventh Trumpet" (2001) were purchased as a result of the album's unique blend of heavy metal and apocalyptic themes.
Waking the Fallen, their second album, was released in 2003 and solidified their place as one of the greatest metal bands around. Thanks to their devoted fanbase, the album was certified platinum in the United States, gold in Canada, and silver in the United Kingdom by 2021.
Each of their subsequent albums—City of Evil, Avenged Sevenfold, Nightmare, and Hail to the King—sold over a million copies, propelling them to the forefront of their field without diluting the unique flair and esteem that made them so successful during their modest beginnings.
What makes this tour unbelievable is that fans get the chance to hear brand new material live. They've not released anything new in seven years now, so this tour, their new album, "Life is But a Dream," as well as their single, Nobody," has come as a welcome surprise, and fans are going nuts with anticipation. It is going to be a memorable experience of hard-core metal debauchery.
There is nothing quite like attending an Avenged Sevenfold concert, where the music will get your body moving and the staging and visuals will captivate your mind and soul. You must not miss this once-in-a-lifetime opportunity. Plus, the warm-up act, Falling in Reverse, is sure to get the crowd amped up even more. Their metal backbone and post-hardcore rock energy blend perfectly with Avenged Sevenfold's style.
Tickets will sell out quickly and must be purchased in advance because the concert is sure to be a sell-out because both bands are extremely sought-after. This is the best time to acquire some, but you must act quickly. Get them RIGHT NOW while they are still available by clicking the "GET TICKETS" button.