Ameris Bank Amphitheatre at Encore Park | Alpharetta, Georgia
It will be a BANGIN' September for Alpharetta! Nebraska-bred Rock band 311 will be taking the "Live From The Ride" Tour in Georgia! Watch them dominate the stage at Ameris Bank Amphitheatre on Tuesday 21st September 2021. Ready for 311's greatest LIVE concert with the industry legends, IRATION and IYA TERRA! Clocking up an outstanding 2,000 shows across 27 countries, 311 aren't finished yet! Expect a blend of rock, reggae, hip hop, and funk! It will be an unforgettable show with all sorts of addicting music jams.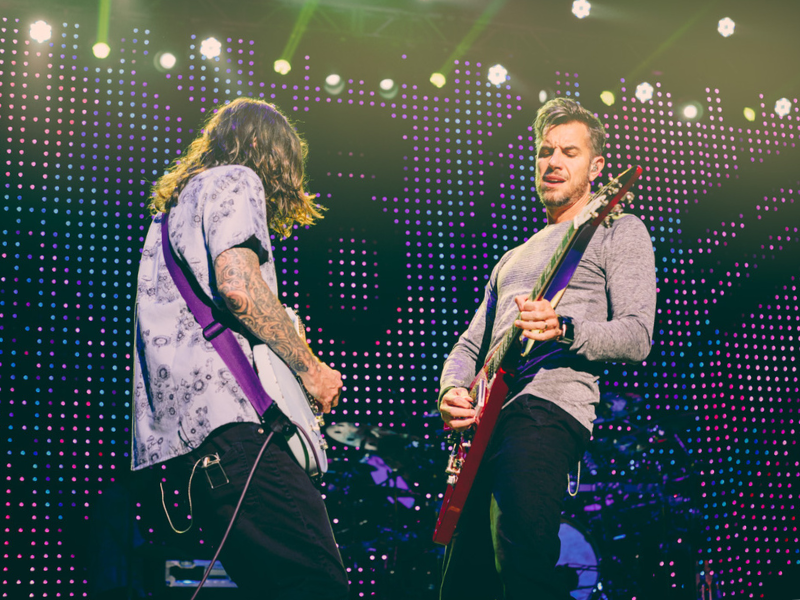 Be ready for an extreme night of kick-ass performances! They are totally back with a tour! Named "Live From The Ride", the 2021 tour marks the return of one of rock's most entertaining and dynamic live bands! 311 is on the heels of its 30th anniversary as a band and will surely not disappoint.
The phenomenal rock band will give you a jaw-dropping, head-banging epic night you'll regret missing! From funding their own tours in the past, they have come a long way now and will surely be worth every second! Non-stop fan-favorite hits will be filling the Amphitheater and will have the crowd asking for more! The band has arranged the setlist with one of their radio hit songs "Amber". "We're thrilled to get back on the road and feel that live-show energy that both the band and our fans have been craving," said 311's Nick Hexum. "The live streams have been great, but nothing compares to having our fans there in person rocking out with us. We know it's going to feel electric when we take the stage each night and see everyone celebrating the live experience!"
Be one with the crowd that will be witnessing one of the most epic shows of the year! Get ready to jump with their head-banging, in-your-face full package performances that you will REMEMBER FOR THE REST OF YOUR LIFE, we're not joking. Expect a night exploding with a kinetic fusion of rap and rock! Reserve your seats now before they're gone.